KL is renowned as Koneru Lakshmaiah Educational Foundation. KL Online University established its online educational programme, known as KL Online Education, in 2019. Its goal is to expand the horizons of education and make quality available to everyone, regardless of location. A wide range of courses designed for both students and working professionals are offered by KL Online University. This blog attempts to give in-depth analyses of the university's course offerings, including information on costs, prerequisites, and the admissions process for potential students.
KL Online University stands as a reliable beacon in the realm of higher education, unwaveringly dedicated to the noble cause of democratizing quality education. Through the strategic employment of cutting-edge pedagogical methods and technology-driven approaches, this institution has earned its position as the top preference not only for working professionals but also for those students who, for various reasons, couldn't partake in traditional on-campus programs.
An Overview of the KL online education in tabulated
| | |
| --- | --- |
| Highlighted Features | Details |
| Programs Offered | BCA, BBA, MBA |
| Mode of Education | Online |
| Approvals & Recognition | UGC-DEB, AICTE(2023-24),NAAC-A++ (2019) |
| Eligibility | 10+2 or Graduate |
| Duration Range | 2-3 Years |
| Online Services | Learning Management System, Online Study Material,Live Online Classes,Webinars with IndustryProfessionals, Facilities for Group Discussion, Faculty & Peer Interactions |
| Career Assistance Service | Resume Building, Mock Interviews, Virtual Placements, Career Counseling |
Why choose KL online education
KL Online has launched a wide range of cutting-edge higher education programs as part of its unwavering commitment to equipping the workforce with cutting-edge technologies. These online courses emphasize the superiority and cutting-edge features of application-based learning as they are painstakingly created to increase the knowledge of working professionals in their respective industries.
The institution provides a continuously high level of education through virtual learning thanks to approvals from the institution Grants Commission-Distance Education Bureau (UGC-DEB), the All India Council for Technical Education (AICTE), and NAAC ++ in 2019. KL online University have the NIRF Rank of 50 overall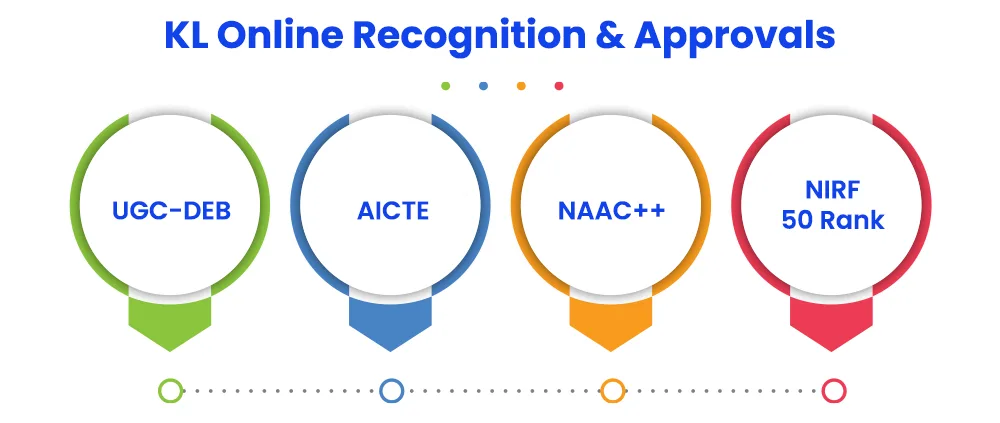 The wide variety of technical upskilling courses offered by KL Online, all of which are given online, offers tremendous potential for working professionals and students attempting to manage jobs and study. After completing these programs at the university, there is a significant and well-recognized nationwide potential for improved employment.
Advantages of KL Online Education
For students interested in online education, the Koneru Lakshmaiah Online University (KL Online) provides a number of benefits:
Flexibility: KL Online gives students the freedom to complete their education on their own time and at their own pace. For individuals who have other responsibilities or are working professionals, this is very advantageous.
Diverse Program Offering: Offering a wide variety of programmes, the institution enables students to select from a number of different disciplines of study and customize their education to fit their unique interests and professional aspirations.
Education of the highest caliber: KL Online remains dedicated to providing instruction of this caliber. Students may trust the academic excellence of the school because it has received endorsements from regulatory organizations including the University Grants Commission-Distance Education Bureau (UGC-DEB) and the All India Council for Technical Education (AICTE).
Accessibility: Since there are no longer any geographic restrictions, students from all backgrounds and locations may participate in online education. This accessibility may increase the range of educational options.
Innovative Learning: KL Online concentrates on application-based, cutting-edge learning techniques. This strategy makes sure that students acquire both practical abilities and information that is applicable to their chosen area.
Employment Advancement: Students' employment chances can be improved by completing programmes at KL Online by equipping them with in-demand information and skills.
Recognition: KL Online graduates are respected across the country, which is helpful while looking for a job or chances for further study.
Support Services: The institution frequently offers support services to help students with their online study, such as academic advisers and technical support.
Cost-Effective: Since there are no housing or travel costs associated with online education, it may be more affordable than traditional on-campus programmes.
Community and Networking: Despite being entirely online, KL Online frequently provides chances for students to engage with other students and faculty members, promoting a feeling of community and networking.

Complete Detail of the Online Programs Offered at KL Online Learning:
KL online university offered various UG and PG online courses those are listed below: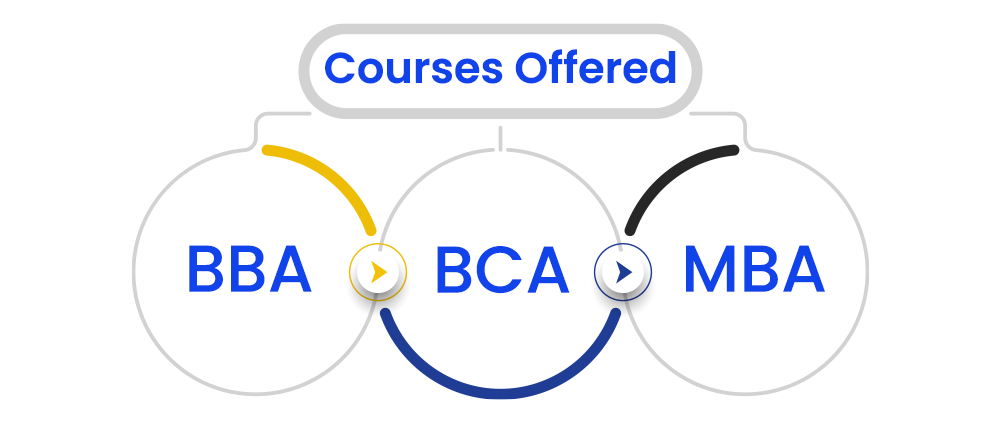 The Basic information of the BBA courses are given below in the tabulated:
Highlights

Course Name

Bachelor's of Business Administration (BBA)

Duration

3 years

Eligibility

10+2 from any recognized board

Number of Semester

6 Semester (6 months)

Extension Period

1 year

Fee Range

INR 67,500/-
The Basic information of the BCA courses are given below in the tabulated:
Highlights

Course Name

Bachelor's of Computer Application (BCA)

Duration

3 years

Eligibility

10+2 from any recognized board

Number of Semester

6 Semester (6 months)

Extension Period

1 year

Fee Range

INR 67,500/-
The Basic information of the MBA courses are given below in the tabulated:
Highlights

Course

Master of Business Administration (MBA)

Specialization in

Duration

2 Years

Eligibility

Graduate in any discipline are eligible for this course

Number of Semester

4 Semester (6 month)

Extension Period

1 year

Fee Range

INR 45,500/-
Admission Procedure
Through the university's specialized student site, which offers a simplified procedure backed by the Admission Management System, admission to KLU Online courses is eased. Both students and university staff find the admissions process to be simplified by this technique.
The following stages provide a brief summary of the admissions procedure for the Institute's online programmes:
Step 1: Keep an eye out for any developments about online admissions on a regular basis on the university website. Choose the programme you want, then check the requirements.
Sep 2: Visit the website and choose "New Login" from the menu.
Step 3: Complete the essential personal information, scan and submit the relevant paperwork, then continue to the payment gateway.
Step 4: Monitor your merit standing via the admissions site of the university.
Step 5: The university will confirm your admission and check your information by email or SMS.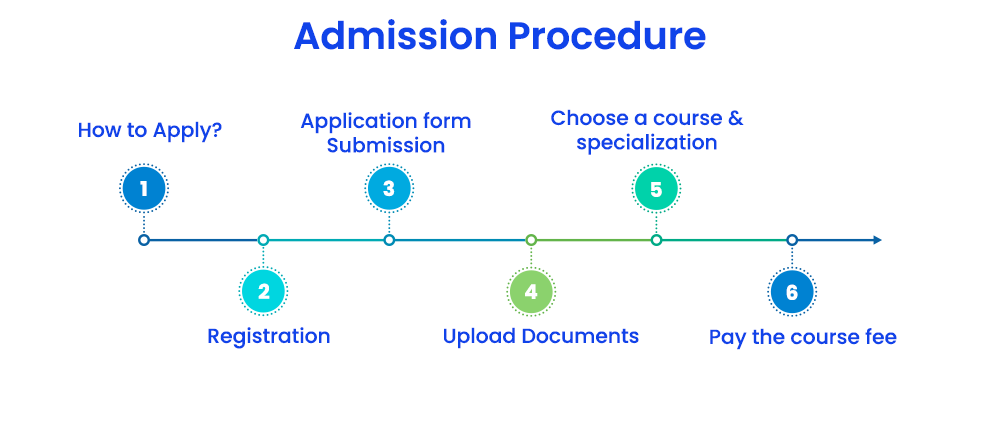 List of Documents Required at the time of Admission
The documentation requirements for enrollment in any KL Online course are shown below. Make sure you have ready and accessible self-attested scanned versions of these papers.
10th Mark Sheet or certificate

12th Marksheet or Certificate

Graduation marksheet or Certificate

Passport size color photograph
Placement Partners of KL Online learning
KL Online is a well-known and dependable resource for advanced online education. The university's postgraduate technical and professional programmes meet market needs by giving working professionals the fundamental technical skills they need.