Distance/Part-Time/Correspondence MTech in Himachal Pradesh
In Himachal Pradesh, there are 46 engineering colleges that are offering various engineering courses. Out of these 46 colleges, 30 colleges are providing distance/correspondence/part-time MTech, MTech working professional, and MTech Evening. The list of these 30 top distance MTech colleges is stated in the table below for your reference:-
Top Government/Private/Distance/Part-Time/Correspondence MTech Colleges in Himachal Pradesh
| | | | |
| --- | --- | --- | --- |
| S.No. | Name of Institutions | Ownership | Fee Structure |
| 1 | National Institute of Technology Hamirpur | Public/Government | ₹ 116,500 |
| 2 | Jaypee University of Information Technology, Solan | Private | ₹ 200,000 |
| 3 | Abhilashi University, Mandi | Private | ₹ 190,000 |
| 4 | Himachal Pradesh University, Shimla | Public/Government | ₹ 70,000 |
| 5 | Himachal Pradesh Technical University, Hamirpur | Public/Government | – |
| 6 | Baddi University of Emerging Sciences and Technology, Baddi | Private | ₹ 202,500 |
| 7 | Indian Institute of Technology Mandi | Private | ₹ 36,250 |
| 8 | Shoolini University of Biotechnology and Management Sciences, Solan | Private | ₹ 256,944 |
| 9 | Chitkara University, Himachal Pradesh | Private | ₹ 220,000 |
| 10 | IEC University, Baddi | Private | ₹ 196,200 |
| 11 | Institute of Engineering and Emerging Technology, Solan | Private | ₹ 190,000 |
| 12 | IITT College of Engineering, Kala Amb | Private | ₹ 160,000 |
| 13 | Alakh Prakash Goyal Shimla University, Shimla | Private | ₹ 240,000 |
| 14 | Himalayan Institute of Engineering and Technology, Kala Amb | Private | – |
| 15 | Vaishno College of Engineering, Kangra | Private | ₹ 140,000 |
| 16 | Bahra University, Shimla | Private | ₹ 180,000 |
| 17 | Dev Bhoomi Institute of Engineering and Technology, Una | Private | – |
| 18 | Himachal Institute of Engineering and Technology, Shahpur | Private | ₹ 109,000 |
| 19 | Akal College of Engineering and Technology, Sirmour | Private | ₹ 230,000 |
| 20 | Sri Sai University, Palampur | Private | ₹ 120,000 |
| 21 | Career Point University, Hamirpur | Private | ₹ 160,000 |
| 22 | Abhilashi Group of Institutions School of Pharmacy and Engineering and Technology, Mandi | Private | – |
| 23 | Arni School of Technology, Kangra | Private | ₹ 162,500 |
| 24 | Sai School of Engineering and Technology, Palampur | Private | ₹ 130,000 |
| 25 | SIRDA Institute of Engineering and Technology, Mandi | Private | ₹ 160,500 |
| 26 | Green Hills Engineering College, Kumarhatti | Private | ₹ 182,700 |
| 27 | Indus International University, Una | Private | ₹ 220,000 |
| 28 | BITS Pilani, HP Admission Point | Private | ₹ 293,000 |
| 29 | SV University, Gajraula, HP Admission Point | Private | ₹ 200,000 |
| 30 | Lingaya's University, HP Admission Point | Private | ₹ 122,500 |
MTech or Masters of Technology offers the advanced knowledge and skills of different technologies of various sectors which can be used to promote economic growth.
The MTech through distance mode of learning is also similar. The course takes two years to complete and is split into 4 semesters. The MTech Distance is specially designed for students who are seeking to complete an engineering master's course without affecting their current work, in order to gain advanced skills to enhance their work.
MTech Evening and MTech working professionals are other similar distance training courses in Mtech. Let's know more about the distance MTech course.
Details about Distance/Part-Time/Correspondence M.Tech Course
Key Details of MTech Course

MTech Full-Form
Master of Technology
Course Duration
2-Years
Admission Process
Entrance Exam Based
Eligibility
50%-60% marks in BTech/BE course
Average Course Fee
INR 1 Lakh- 3 Lakhs
Average Salary Offered
INR 7-8 Lakhs per annum
Job Profiles
Executive Engineer, Researcher, Software Engineer, Mechanical Engineer, Automobile Engineer, Electronics Engineer, and so on.
Top Recruiters
Volvo, Honda, Mitsubishi Heavy Industries, Larsen & Toubro, FMC Design, etcetera, Quantum, GAIL, P&G, ISRO
Eligibility Criteria of Distance/Part-Time/Correspondence MTech in Himachal Pradesh
In order to take admission to distance/part-time/correspondence MTech courses, the students have to comply with certain eligibility criteria. The eligibility criteria for Distance MTech, Mtech Evening, and Mtech working professionals are similar. The eligibility criteria below are available for reference: –
The B.Tech or BE degree is a must to get admission to the MTech course.
The BTech diploma must be obtained from a recognized university with an average of 50 percent marks.
Specializations of Distance/Part-Time/Correspondence MTech in Himachal Pradesh
There are various specializations in which MTech can be completed. These specializations are listed below:-
| | | |
| --- | --- | --- |
| M Tech Information Technology | M Tech in Computer Science | M Tech in Mechanical Engineering |
| M Tech in Mechanical Production Engineering | M Tech in Mechanical Design Engineering | M Tech in Electronics & Communication Engineering |
| M Tech in Communication Engineering | M Tech in Agriculture Informatics | M Tech in Bioinformatics Engineering |
| M Tech in Civil Engineering | M Tech in Transportation Engineering | M Tech in Cyber Security |
| M Tech in Power Electronics | M Tech in Biomedical Engineering | M Tech in Environmental Engineering |
| M Tech in Constructional Engineering | MTech in Structural Engineering | MTech in Embedded Engineering |
Admission Process of Distance/Part-Time/Correspondence MTech in Himachal Pradesh
The entry process is straightforward and easy to follow for distance/correspondence/part-time MTech. You first need to see if you are qualified or not for the course.
Find a college that's best suited to you, if you qualify. Visit the College's official website and log on to the website's entry portal. Fill in all details and upload the relevant documents to the portal carefully.
You need a credit/debit card/net banking service to submit the course fee. Upon successful completion of all of the processes, the college will verify your documents uploaded and give you registered contact details confirmation.
Some colleges also demand the marks of entrance exams. The students have to give entrance exams that are conducted by the government like GATE to get admission to these colleges.
Career Aspects After Distance/Part-Time/Correspondence MTech in Himachal Pradesh
MTech is a program that gives you extensive technological knowledge. In the technological industries and MNC, you will get great career opportunities.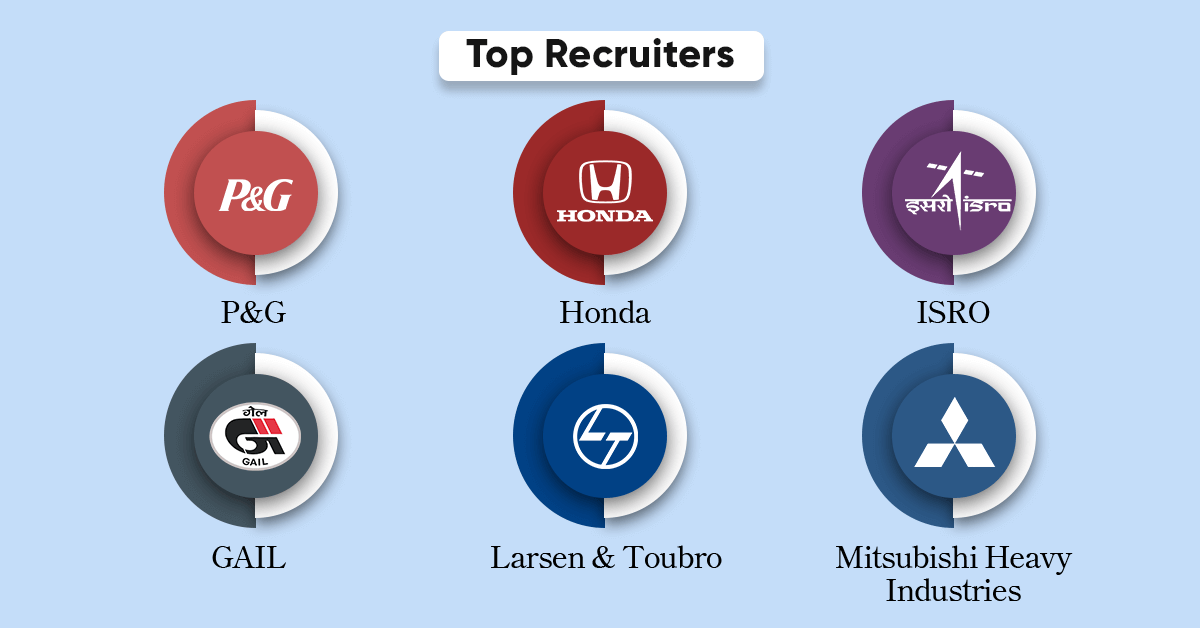 The course will allow you to work in public and private enterprises. The degree holders can also get the opportunity to work abroad. The following are some of the work titles the students can get after completion of the course:-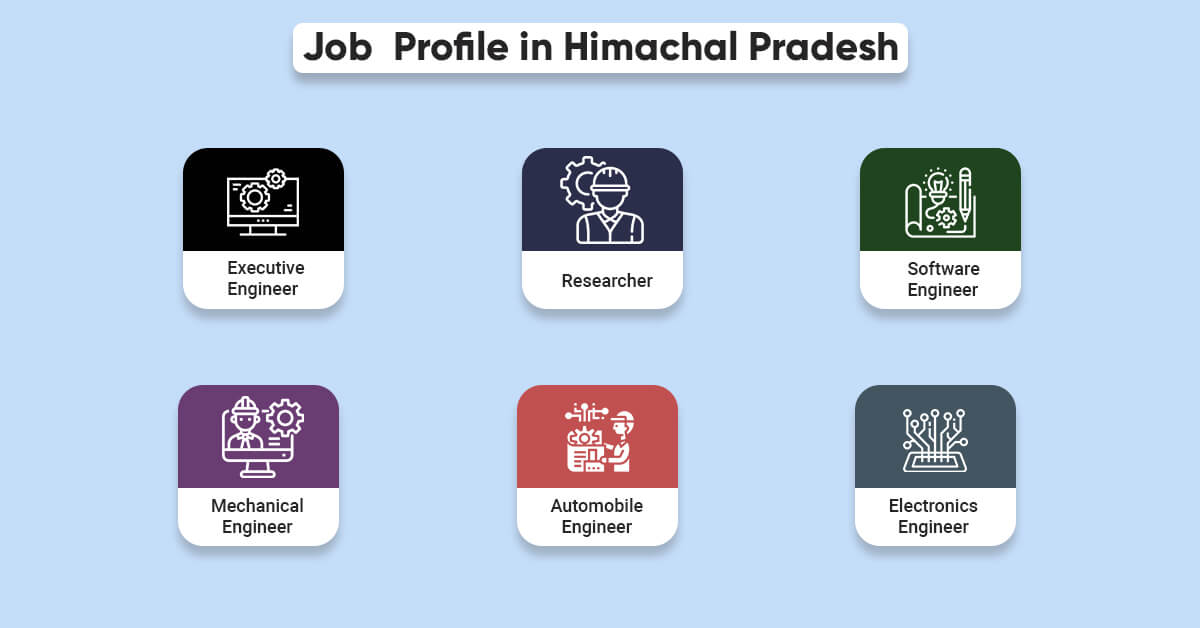 | | | | |
| --- | --- | --- | --- |
| Service Maintenance Engineer | Research Biochemist | Regional Manager | Project Manager |
| Design Engineer Manager | Aerospace Engineer | Security Analyst | Senior Engineers |
| Embedded Design Engineer | Automation Engineer | Safety Officer | Robotics Engineer |
| System firmware Engineer | Programmer Analyst | Research Associate | Factory Head |
| Lecturer/Professor | Production Manager | Quality Controller | Safety Officer |
| Cyber Security Architect | Industrial Engineer | — | — |
Conclusion
Before finishing this blog, I would like to say that the distance learning courses of MTech are not valid in accordance with the guidelines of AICTE and UGC. So only the top MTech colleges in Himachal Pradesh were mentioned above.
If you are not able to take regular courses to follow MTech, MTech Evening and MTech work professionals are also available in other similar courses that are valid in the job market. Hope you'll find the blog informative.