The pursuit of a Master of Business Administration (MBA) degree from one of India's revered Indian Institutes of Management (IIMs) is akin to embarking on a transformative journey towards leadership and excellence in the world of business.
These hallowed halls have witnessed the metamorphosis of countless individuals into visionary entrepreneurs, global corporate leaders, and dynamic change-makers. However, gaining entry into these citadels of learning demands more than just aspiration; it necessitates a comprehensive understanding of the multifaceted eligibility criteria.
In this age of information and ambition, aspiring managers and business enthusiasts are presented with a plethora of choices. Yet, the endorsement of an IIM education stands as an unrivalled hallmark of quality and distinction. With campuses spanning the breadth of the nation, from the bustling cityscape of Ahmedabad to the cultural crucible of Kolkata, each IIM exudes its own unique aura while upholding the common ethos of academic rigour and professional excellence.
Understanding the IIMs
The Indian Institutes of Management (IIMs) are not merely academic institutions; they are crucibles of innovation, incubators of leadership, and bastions of global business acumen. For decades, these institutes have sculpted the destinies of individuals, infusing them with the knowledge, skills, and awareness necessary to navigate the complexities of the modern business landscape. It is within these hallowed corridors that theoretical wisdom converges with practical application, giving rise to a new generation of thought leaders and industry pioneers.
With illustrious alumni making indelible marks on the global business canvas, the IIMs have earned their reputation as the Harvard of the East. Their commitment to producing holistic leaders who are not only proficient in management theory but also adept at real-world problem-solving is reflected in every facet of their curriculum and culture.
From the verdant vistas of IIM Bangalore to the historical grandeur of IIM Lucknow, each campus offers a unique ambiance for intellectual exploration and collaborative learning. The distinguished faculties, state-of-the-art facilities, and an ecosystem teeming with diverse perspectives culminate in an education that transcends textbooks, imparting wisdom that is both timeless and timely.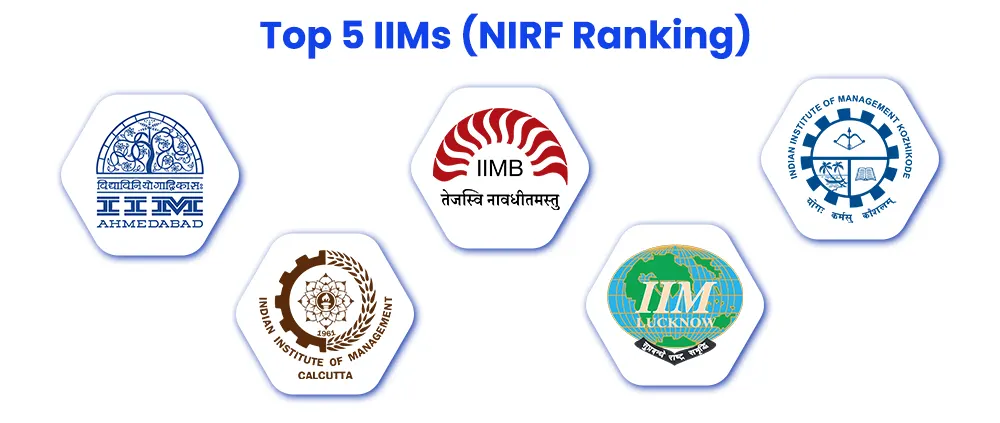 As the sun rises on a new era of business and management, the IIMs stand steadfast, ready to nurture the next generation of leaders who will shape industries, economies, and societies. The journey to becoming a part of this legacy begins with a clear understanding of the eligibility criteria, the first stepping stone on this path of excellence.
Common Eligibility Criteria for MBA at IIMs
Educational Qualifications
To be eligible for an MBA program at an IIM, a candidate must hold a bachelor's degree in any discipline from a recognized university. Typically, a minimum of 50% marks or an equivalent grade is required to meet this criterion. However, it's essential to note that this percentage may vary slightly from one IIM to another.
This emphasis on a solid educational foundation ensures that students entering the program have a diverse range of academic backgrounds, contributing to a vibrant and dynamic learning environment.
Work Experience (if applicable)
While work experience is not always mandatory, many IIMs appreciate candidates with prior professional exposure. This may range from one to two years of work experience, depending on the specific institute and program. Some IIMs also have provisions for admitting fresh graduates.
For candidates with work experience, this criterion serves to enrich classroom discussions and provide real-world context to theoretical concepts. However, for those fresh out of their undergraduate studies, it offers an opportunity to embark on their management journey without delay.
The amalgamation of these criteria ensures a diverse and dynamic cohort, where students bring with them not only academic prowess but also practical insights from their professional experiences.
CAT Examination
The Common Admission Test, or CAT, stands as the linchpin of MBA admissions at IIMs. It is a standardised test conducted annually, designed to evaluate a candidate's aptitude for management studies. CAT scores are a crucial component in the selection process, serving as an objective measure of a candidate's readiness for the rigours of an MBA program.
CAT is not merely a test of knowledge; it is a gauge of analytical thinking, problem-solving skills, and the ability to perform under pressure – all qualities vital for success in the fast-paced world of business.
To be eligible to take the CAT exam, a candidate must have completed their bachelor's degree with the requisite minimum percentage, usually around 50%. It's essential to check the official CAT website for the most up-to-date eligibility criteria, as any changes or updates are typically announced well in advance of the examination period.
The rigorous nature of CAT ensures that those who clear this milestone possess not only the necessary academic background but also the intellectual acumen to thrive in the demanding academic environment of an IIM.
CAT scores are calculated based on a combination of factors, including the number of correct and incorrect answers. Each IIM sets its own cutoff scores, which may vary from year to year. Aspirants must achieve a score above the specified cutoff to progress to the next stage of the selection process.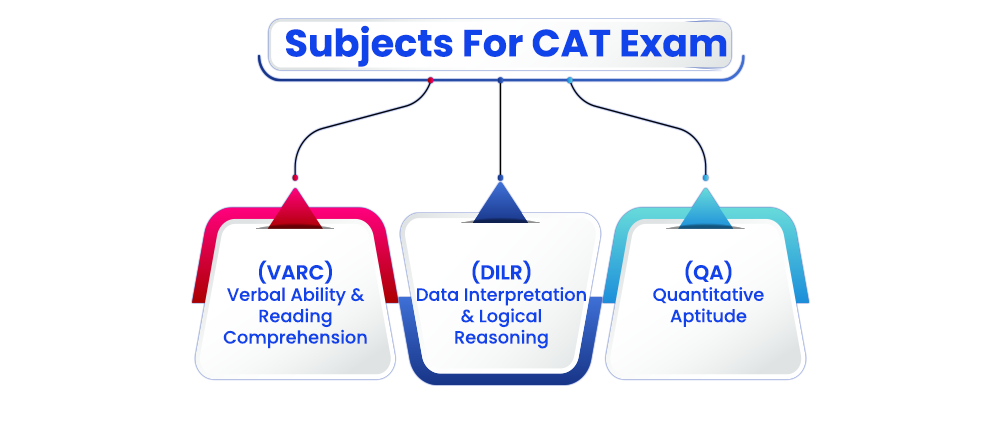 The cutoffs serve as a benchmark, ensuring that candidates who proceed to subsequent rounds are those who have demonstrated exceptional aptitude and potential.
The CAT examination, with its rigorous assessment of aptitude and knowledge, acts as the crucible through which the most promising candidates are identified and ushered into the next stages of the selection process.
Reserved Categories
The IIMs adhere to government-mandated reservation policies, which ensure that a percentage of seats are reserved for candidates belonging to specific categories. This inclusivity is a testament to the institutes' commitment to diversity and equal opportunity. The reserved categories typically include Scheduled Castes (SC), Scheduled Tribes (ST), Other Backward Classes (OBC), Economically Weaker Sections (EWS), and Persons with Disabilities (PWD).
These reservation policies are instrumental in creating a learning environment that mirrors the diverse mosaic of the nation.
Candidates from reserved categories may benefit from certain relaxations in eligibility criteria. These can include lower minimum percentage requirements and age relaxations. It's important for applicants in these categories to familiarise themselves with the specific provisions of each IIM, as they may vary slightly from one institute to another.
These relaxations serve to level the playing field, ensuring that candidates from all walks of life have an equal opportunity to access the transformative education offered by the IIMs.
The implementation of reservation policies underscores the IIMs' commitment to fostering an inclusive and equitable educational ecosystem, where talent and potential are recognized irrespective of background or circumstance.
Additional Requirements
Statement of Purpose (SOP)
In addition to academic qualifications and CAT scores, some IIMs may require candidates to submit a Statement of Purpose (SOP) or a similar document. This serves as an opportunity for applicants to showcase their aspirations, achievements, and unique qualities. The SOP provides a glimpse into the candidate's motivations, goals, and how they envision leveraging their MBA for personal and professional growth.
A well-crafted SOP not only reflects the candidate's clarity of thought but also demonstrates how they're fit with the values and objectives of the institute.
Depending on the IIM and program, additional rounds of evaluation may be conducted. These can include group discussions, written tests, and personal interviews. The interview round is a critical juncture in the selection process, providing an opportunity for the institute to assess a candidate's communication skills, problem-solving abilities, and suitability for the program.
Preparation for the interview rounds should encompass a broad understanding of current affairs, business trends, and a thoughtful reflection on one's own career aspirations.
These additional requirements serve to offer a more comprehensive view of the candidate, beyond just their academic and test performance. They provide an avenue for candidates to articulate their unique value proposition and demonstrate their readiness for the MBA journey.
Eligibility Criteria for Executive MBA at IIMs
Eligibility requirements for Executive MBA programs at IIMs can vary slightly depending on the specific institute. However, there are common criteria that are typically applicable across most IIMs. Here are the general eligibility requirements for Executive MBA programs at IIMs:

idates should have a Bachelor's degree or equivalent in any discipline from a recognized university or institute.
Work Experience: Candidates are typically expected to have a minimum of 5 to 10 years of full-time work experience after completing their graduation. This work experience should be in a managerial or executive capacity.
Entrance Examination: Some IIMs may require candidates to appear for an entrance examination. This can be specific to the institute or a more general test like CAT (Common Admission Test).
Statement of Purpose (SOP): Many IIMs require candidates to submit a Statement of Purpose (SOP) as part of the application process. The SOP allows candidates to articulate their career goals, aspirations, and how an Executive MBA aligns with their professional development.
Letters of Recommendation: Some IIMs may request letters of recommendation from professional contacts who can attest to the candidate's qualifications and potential for success in an Executive MBA program.
Interview Rounds: Candidates are often required to participate in an interview process. This interview may include questions about their professional background, career goals, and how an Executive MBA aligns with their aspirations.
Age Limit: There is usually no strict age limit for Executive MBA programs at IIMs. However, candidates should typically be in their late twenties or older, given the emphasis on substantial work experience.
Company Sponsorship (if applicable): Some IIMs may offer Executive MBA programs that require candidates to be sponsored by their employers. This sponsorship can be a crucial factor in the application process.
It's important to note that these are general eligibility criteria and there may be specific variations or additional requirements for each individual IIM and their respective Executive MBA programs. Therefore, prospective candidates are advised to refer to the official website of the specific IIM and program they are interested in for the most accurate and up-to-date information.
Online MBA at IIMs
The Indian Institutes of Management (IIMs) have long been synonymous with excellence in management education. In a dynamic world, they've adapted to the evolving needs of professionals by introducing Online MBA programs. These offerings provide a flexible and accessible route for individuals to elevate their managerial skills and career prospects, making IIMs' acclaimed education more accessible than ever before.
Eligibility for Online MBA at IIMs
In addition to the traditional on-campus MBA programs, several Indian Institutes of Management (IIMs) now offer Online MBA programs, providing a flexible and accessible avenue for working professionals and individuals seeking to enhance their managerial skills. Understanding the eligibility criteria for these online programs is crucial for prospective applicants.
Educational Qualifications
The eligibility criteria for Online MBA programs at IIMs typically mirror those of their on-campus counterparts. Candidates are required to hold a bachelor's degree in any discipline from a recognized university. The minimum percentage required may vary slightly from one IIM to another, but it generally hovers around 50%.
Work Experience (if applicable)
While work experience is often preferred for Online MBA programs, the specific requirements may vary depending on the institute. Some IIMs may stipulate a minimum number of years of work experience, while others may offer flexibility for fresh graduates. This criterion is designed to enrich the learning experience by incorporating real-world insights into the curriculum.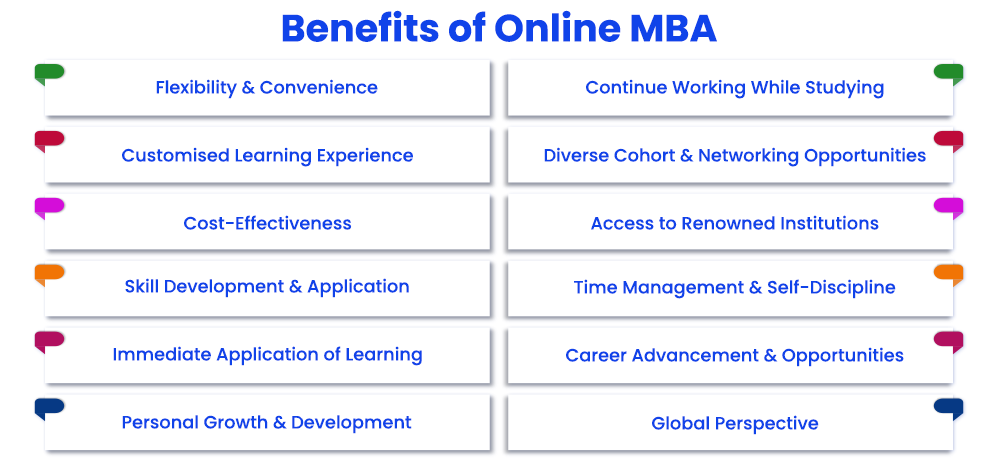 Additional Requirements
In addition to educational qualifications, candidates for Online MBA programs may be required to fulfil certain additional criteria. This can include:
Entrance Examinations or Interviews: Some IIMs may conduct entrance examinations or interviews as part of the selection process. These assessments are designed to gauge a candidate's aptitude and readiness for the program.
Statement of Purpose (SOP): Like their on-campus counterparts, Online MBA applicants may be asked to submit a Statement of Purpose (SOP) or a similar document. The SOP provides an opportunity for candidates to articulate their motivations, aspirations, and how they envision leveraging the program for personal and professional growth.
Technical Requirements: Given the online nature of the program, candidates may need to meet certain technical requirements, such as a stable internet connection, a computer with specific software capabilities, and proficiency in using online learning platforms.
Conclusion
Understanding the eligibility criteria for MBA admissions at the Indian Institutes of Management (IIMs) is the crucial first step in embarking on a transformative journey towards leadership and excellence in the world of business. The meticulous selection process, encompassing educational qualifications, CAT performance, and additional requirements, is designed to curate a cohort of dynamic individuals poised to shape the future of global business.
As you embark on this path, remember that thorough research and meticulous preparation are your steadfast companions. Stay attuned to updates and announcements from official IIM channels, and seek guidance from current students and alumni. Remember, an IIM education is not just about academic excellence; it's about fostering a mindset of innovation, leadership, and impact.
In the hallowed halls of the IIMs, you'll not only gain knowledge but also forge lifelong connections, be exposed to diverse perspectives, and hone the skills necessary to thrive in the dynamic landscape of modern business.
The legacy of the IIMs is waiting to be continued by the next generation of leaders. Will you be one of them?