Which is better than the best? JECRC Distance Learning or SVU Distance Education Gajraula?
We always look for the best when there are two choices but what if both of them are best? Then it's time to scratch out the better from the best, so here we have two universities that are both offering undergraduate and postgraduate courses to all of their candidates looking for the same. Both universities offer management as well as other general courses so that one can have options in all the domains in just one platform.
Before getting to any of the conclusions or presumptions let's get on to have a detailed figure of both universities from tip to toe. Initially, we start with getting an introduction to these universities. Starting with JECRC Distance University then we will work on another one that is SV University Distance Education Gajraula University.
JECRC University Distance Education
JECRC is one of the topmost universities in Jaipur offering UG, PG courses to all its aspirants. It is a university that had been established in the great infrastructure in Jaipur, Rajasthan under Act No. 15 of 2012. JECRC University, Directorate of Distance Education started its operation from 2012-2013.
The distance education courses of JECRC are approved by the University Grant Commission under section 2F. JECRC distance courses are UGC-DEB approved with NAAC accreditation. JECRC is also the core member of the Association of India Universities (AIU). The Directorate of JECRC offers you numerous UG and PG programs, and all the courses are UGC-DEB approved.
This university has the approval of the University Grant Commission and Distance Education Board that works on regulating all the colleges and universities over its standard of teaching, provides financial stability, maintenance of the infrastructure and curriculum, performance, and improves the quality of education. DEB is to provide approval to the universities so that they can start their distance learning programs.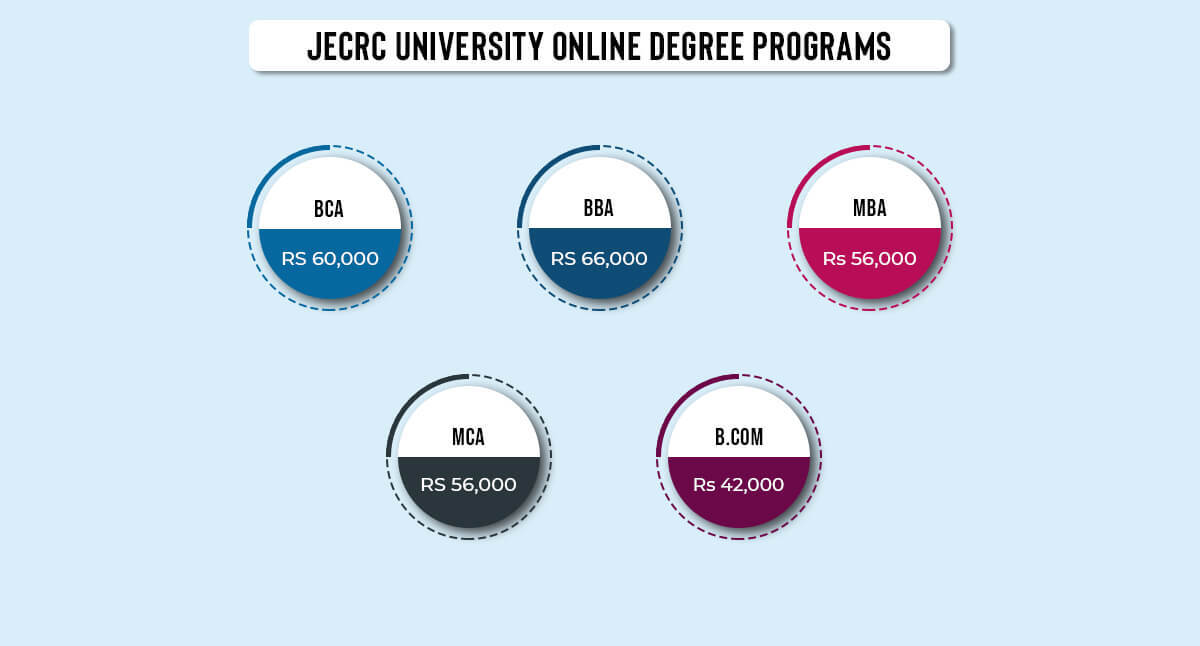 Also, it is NAAC accredited so it offers good quality educational content and is revised too. It offers courses in the stream of science, engineering, humanities, management JECRC learning framework has a blended learning model in which students deliver learning resources and learning through written materials, online classrooms, e-mentoring and faculty experiences. Also Find: How Preferable Is It to Do A BBA from NMIMS?
The directorate of distance learning is creating a web and smartphone app for student learning. The JECRC Distance Directorate opens up the opportunity for students to complete their degree without any obstacles to place and time. JECRC University delivers education through an intensively planned distribution framework for contemporary learning.
Shri Venkateshwara University Distance Education
Shri Venkateshwara University is a well-known university that came into existence in 2010 by the UP Govt. Act 26 has been taken by Sri Bankey Bihari Educational & Welfare Trust. The university is also UGC approved under the act u/s 22 (1) of 1956.
This university offers numerous undergraduate and postgraduate programs in all the domains such as management, humanities, commerce, technical courses, and so on. This university offers all the UG, PG courses in various fields such as commerce, arts, business management, and also dual specializations. Also Find: Is Distance MBA at Narsee Monjee Worth It?
The most specialized part of SV University is that it has introduced dual Specializations. In Dual Specialization, one can do two of the specialized courses at one time of management.
For example in Masters in Business Management one can do a Distance MBA in Finance and marketing at the same time and same time span i.e. within the course time of 2-years consisting of four semesters of six months each.
The benefit of doing dual specialization is that at the same time it inculcates knowledge and skills of learning two subjects at the same time and increases your chances of getting a hike and promotions. Also, bring a wave of new job opportunities.
The List of Courses offered by Both JECRC & SVU Distance Learning University
​There are some essential factors to look for while choosing a university. Those factors are as follows:-
JECRC VS SVU Distance Learning (Learning Management System)
LMS is specially designed for students seeking distance education programs. With the change in time distance learning has also changed and upgraded to give one latest and revised form of learning through online mode.
Now you will be having various advanced forms of learning systems for better understanding. Such specialized modes are E-books, Live lectures, Recorded Video Lectures, Industry expert guest lectures, E-library, query section, and so on for one to have a one-stop solution.
JECRC VS SVU Distance Learning (Approvals)
Approvals play the most crucial or vital role while selecting a university be it a regular course or a distance program. The main approvals to look out for are UGC i.e. University Grant Commission that works as a regulatory system to approve universities on the basis for serving good quality of education, infrastructure, curriculum, and provides financial help too. Similarly, DEB approval is necessary to offer a valid distance degree. Other factors are AICTE, NCTE, NIRF, etc.
Having a NAAC accreditation brings out the x-factor over the universities that shows extra skills and advancement of the particular universities or colleges and varies from A++ to B, C, and so on as per its complete management system from curriculum to the faculty/staff management.
JECRC VS SVU Distance Learning (Fee Structure)
If it's about selecting a university and pursuing an education we also look at the fee structure that actually is a crucial aspect as it always has suited our pocket with the best education.
JECRC VS SVU Distance Learning (Placements Assistance)
We always get confused in terms of hearing the word Placement assistance so here we are to enlighten you with the word. Placement assistance means we make you prepare for the interview and get a job in every aspect from the initial step to the final result. It includes both hard skills and soft skills.
JECRC VS SVU Distance Learning (Hiring Partners)
A University always has its hiring partners that show the number of students getting hired from that particular university and in which companies. It's an important factor while selecting a university.
The Hiring Partners of SV University:-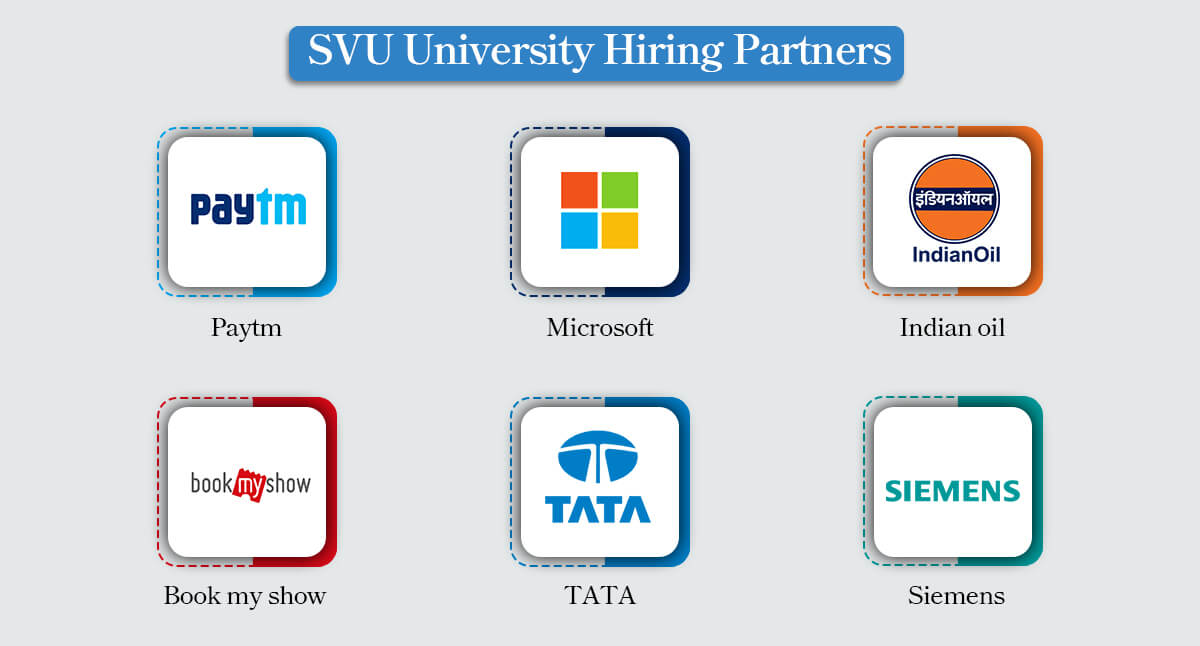 ​The Hiring Partners of JECRC University:-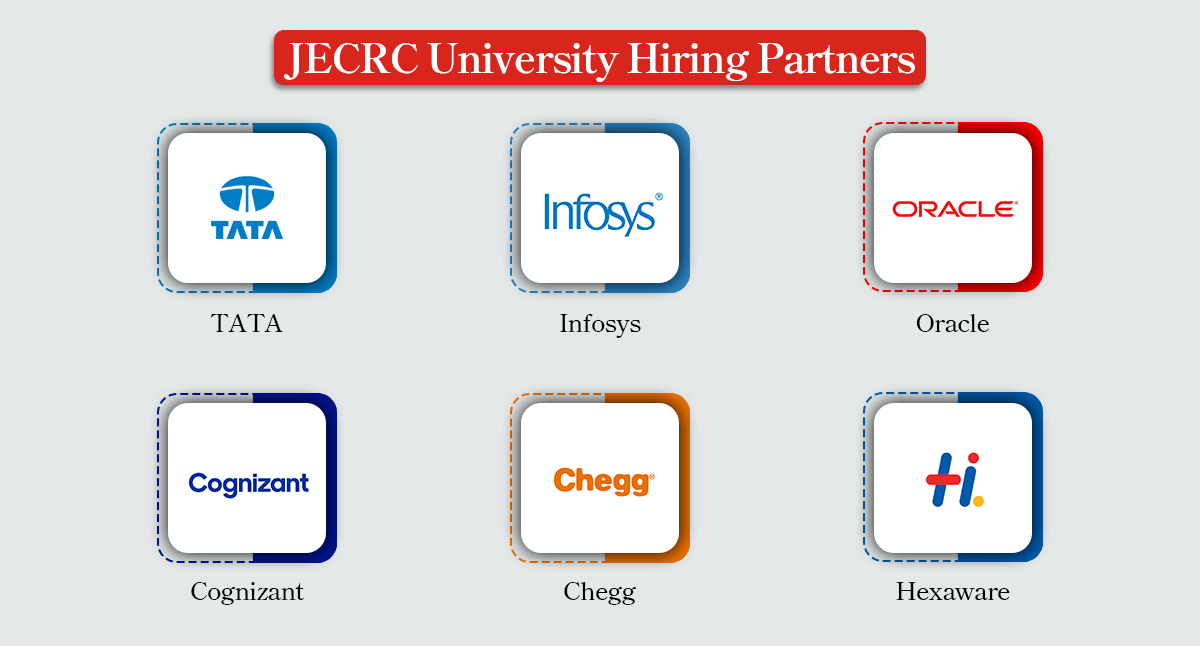 Conclusion
In this blog, we have discussed both the university and its each and every aspect to look out for while choosing one. Also, we listed the important factors before hitting a university for any of the courses.
Hope that this will definitely clear out the confusion between the two. If you still have queries then most welcome, reach out to us in the comment section or contact us.