Nowadays, the youth are pursuing several kinds of additional courses for achieving career growth. It is very common and trending nowadays. This is because most of the students either don't know about the possible job opportunities available in their domain or there are fewer job opportunities available in their field.
So, one should know about all the possible career opportunities after their course. Here in this blog, we will learn in detail about all the possible career options available after completing a Master of Computer Applications (MCA). Before moving forward let's know about MCA.
What to Do After MCA?
Master of Computer Applications (MCA) as the name suggests trains an individual or helps the student to become a master in the world of computer science and information technology. It is a professional post-graduate program of around 2-3 years. This post-graduate program aims to create excellent IT and computer science experts, who can design and create the latest and up-to-date computer applications and technologies for our future use.
In this digitization era, technological demands have increased in every sector. For any sector, whether it's healthcare or education, there is a high demand for great IT support. This is because nowadays everything is dependent on technology and software applications. If you desire to start a start-up project first thing you will need to design an application or website for it.
So, with all these scenarios we can clearly understand the need for IT professionals in the market. With this great demand for IT professionals, the jobs and career options in the MCA field is also increasing simultaneously.
But due to a lack of awareness about these career options, one cannot avail the benefit of these opportunities. So, to become aware of the possible career options after pursuing MCA, let's move further in this blog.
Career Options After MCA
Due to these high technological demands in every sector, there is a pool of career opportunities available after the MCA course. One can become a software developer or a database engineer or even a business analyst after completing this course. So, let us know in detail about all these various career options available in the market after MCA.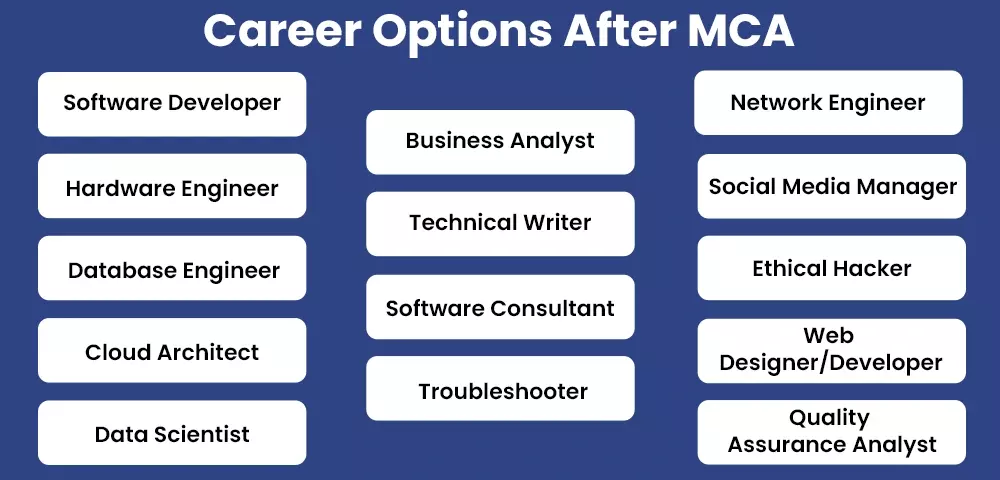 1) Software Developer
This is quite a popular and demanding career option after MCA. As we know software in a computer system plays an important role, without it computers cannot even operate. For a program to run software is needed. So, for these things a software developer is also needed.
A software developer is an expert that designs and develops software for a specific purpose like a business. They use an array of programming languages like C++, JAVA, etc. for developing software. For becoming a software developer one needs to have strong analytical and problem-solving skills.
Software developers not only design and develop new software but also tests the existing software and even make corrections to the present software for better performance.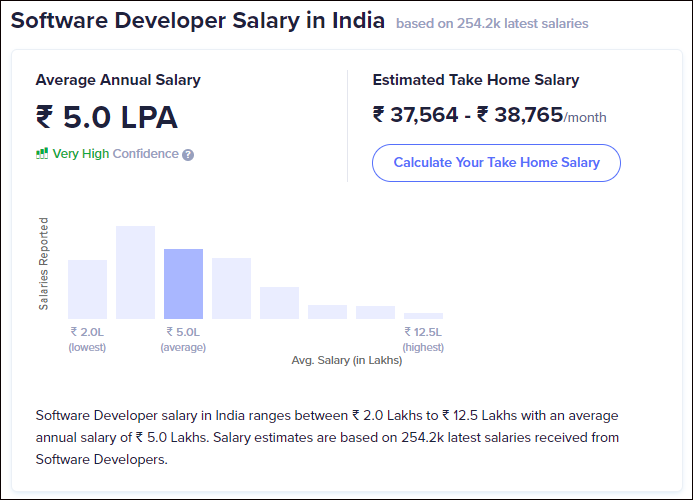 This is one of the highest-paying jobs after MCA and also requires a thorough knowledge of the subject. Software developers have plenty of job opportunities in various companies like TCS, Cognizant, Accenture, Wipro, etc. The average annual package that a software developer makes is Rs. 5 LPA.
2) Hardware Engineer
If software developers make the sole of the IT system then, hardware engineers are responsible for making the whole framework or we can say the body of the IT system.
The hardware engineers develop the whole framework of the computer's system like parts of the computer, microprocessors, etc.
They even test the hardware components of the IT systems. So, the main responsibility of a hardware engineer is to develop and tests the computer system. Not only computer systems but the hardware engineer works for various electrical systems also.
The hardware engineer work as per the requirements of the software development team. If they want larger RAM in a small space then the hardware engineer will design and develop a system accordingly.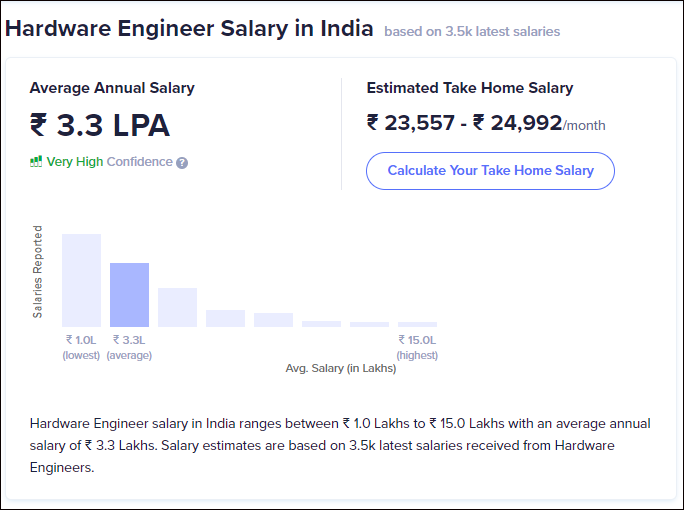 There is widespread competition in this field due to its high demand and popularity. But one can pursue this as one of the career options after MCA. One can find various job opportunities as a hardware engineer in several companies like Qualcomm. Intel, etc. An average annual package of a hardware engineer is Rs. 3.3 LPA.
3) Database Engineer
In this data-oriented world, there are a lot of databases present to manage and store. For this purpose, experts are needed for performing the task effectively and accurately.
Database Engineers are the experts that develop the system to store these large amounts of databases in our system. They not only develop the database storage system but also work on managing the huge amount of data and also focuses on increasing the capacity of the existing database system.
It's a different career option than the regular one. The main requirement for entering this job profile is that one should have a strong knowledge of SQL i.e. Structured Query Language.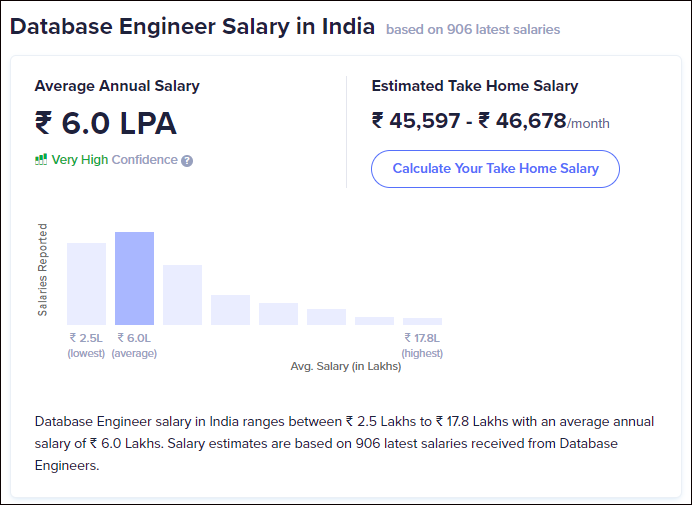 It is one of the great career options after MCA. But one should have a thorough knowledge of database architecture and its technologies to excel in this field. The annual package of a database engineer is Rs. 6.0 LPA.
4) Cloud Architect
In the past few years due to a large amount of data sets cloud computing and cloud space have gained large popularity. And, due to this the need for experts to manage these data sets is also on the rise. Cloud architects are the experts that specifically manage the data sets of cloud space and computing. They also develop strategies for cloud computing.
This field is getting momentum nowadays and will expand in the near future. So, it could prove a great career option after MCA according to increasing demand in the market. And, the competition in this is low as many individuals don't know about this career option yet.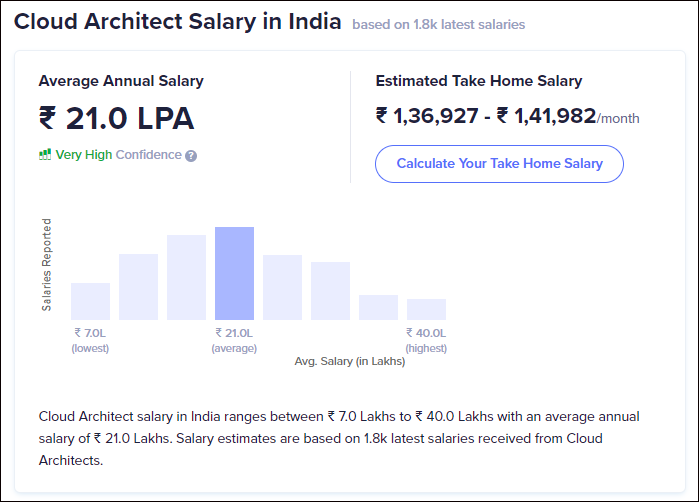 It is one of the highest-paying jobs in India in this field. The average annual salary of a cloud architect in India is Rs. 21 LPA.
5) Data Scientist
It is one of the most popular job profiles nowadays. Every individual is trying to make a career in this field due to its high demand in every sector. A Data Scientist analyses a large number of data sets for providing actual data insights to the companies.
In short, they simplify the complex raw data into a simpler understandable form for anyone to understand. For making a career as a data scientist, one should have a good command of the programming language. And, also the individual must have a specialization in the data science field.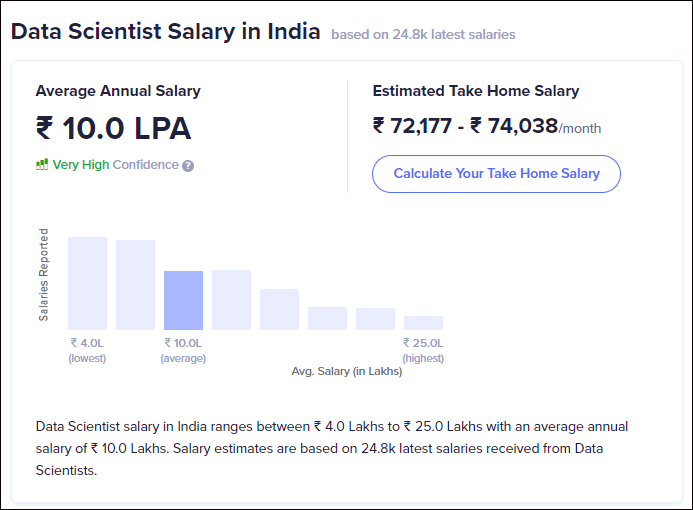 It is a booming job profile where the demand for experts is always on the rise. So, it's a great career option after MCA. The salary package that a data scientist gets is around Rs. 10 LPA.
6) Technical Writer
If you are an MCA degree holder with a flair for writing within you, then this career option is definitely for you. A Technical Writer is one who writes technical product descriptions, user manuals, specifications, etc. They simplify complex IT system functionality in an understandable written manner for anyone to easily understand.
One can also work as a freelance technical writer. For making a career as a technical writer one must have a thorough understanding of the technological aspects of an electrical or IT system. The ability to write easy-to-understand text along with creativity is an important skill that a technical writer must have.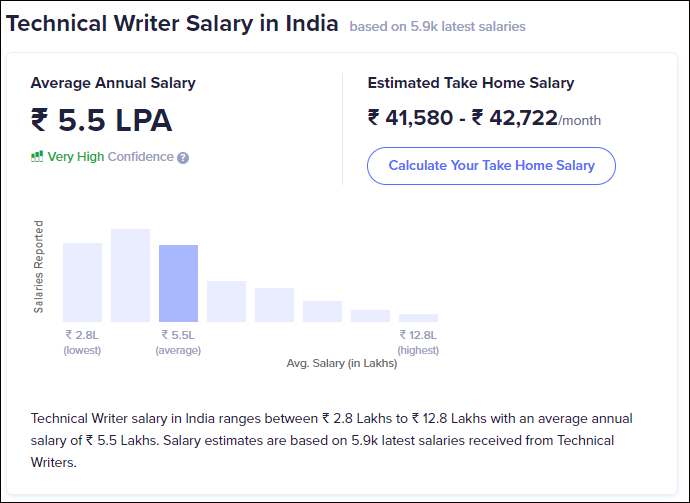 Nowadays in the writing field technical writers are in high demand. And due to a lack of awareness, not everyone knows about this job profile. The average salary of a technical writer is quite good. On an average basis, a technical writer earns about Rs. 5.5 LPA annually.
7) Business Analyst
To bridge the gap between business and information technology, we need business analysts. A business analyst is a person that helps to identify the key problem areas in a business based on data analysis of the company. They also give solutions for the problem areas that are identified through business analytics.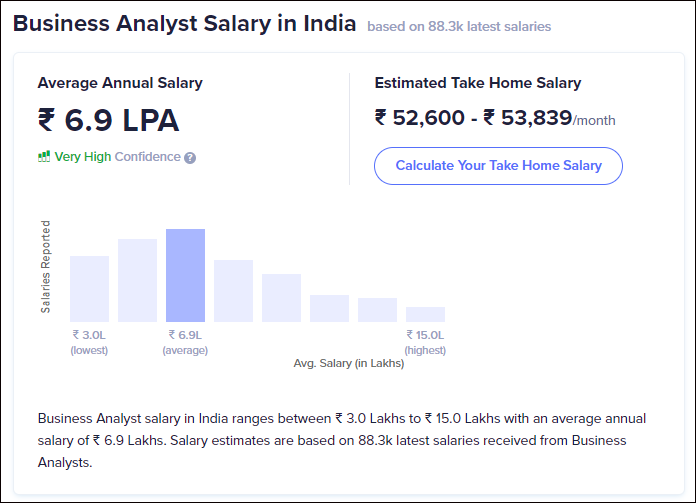 The opportunities in this job prospects are always growing and present there. One can find jobs in various companies like TCS, Accenture, Wipro, etc. The average annual salary of a business analyst is Rs. 6.8 LPA.
8) Web Designer/Developer
One of the most popular career choices that one makes after MCA is becoming a web designer and developer. A web developer is someone responsible for the smooth functioning, visual appearance, and framework of websites. They work especially for user retention on the website.
They ensure that websites run very smoothly that is managing the back end of the website. And also makes it visually appealing which is managing the front end of the website.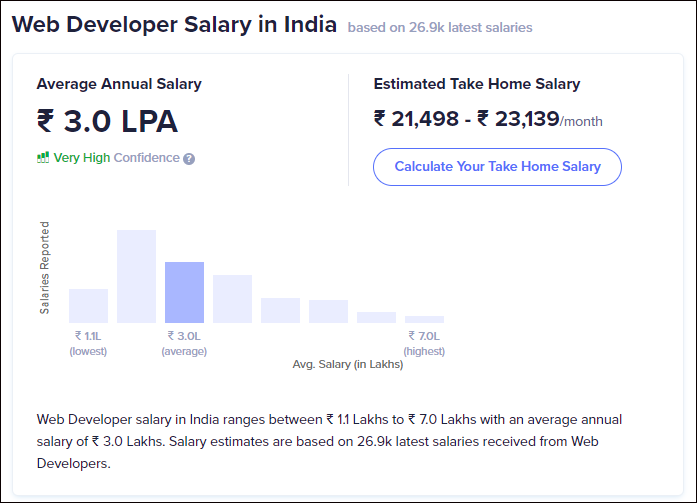 There are plenty of job opportunities in this field. The main requirement of this field is to have a creative mind with a good grasp of HTML, Photoshop tools, etc. Freelancing job opportunities are also available in this domain. The average annual salary offered to a Web designer and developer is Rs. 3 LPA.
9) Network Engineer
As the name suggests a network engineer is a person who deals with the networking system. A network engineer is a person who maintains and set up the networks existing in an organization or between the organization.
Strong troubleshooting skills are needed in a network engineer expert. As they maintain all the computer networks present within an organization. A network engineer is very essential in an organization because we know if there is a network issue then our whole work gets affected.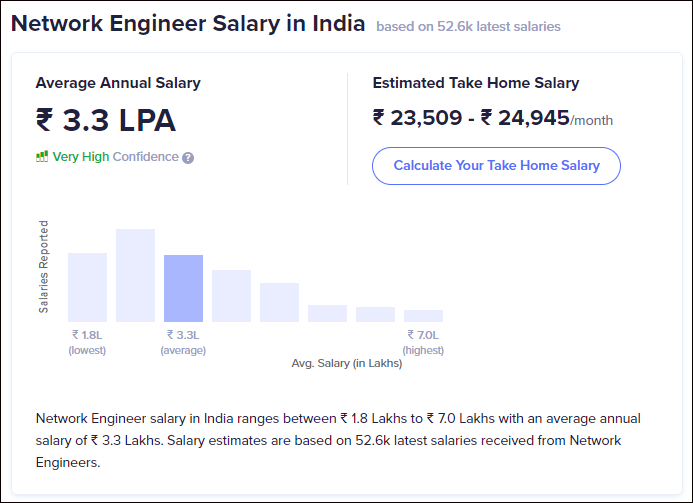 It is a great career option for MCA degree holders. The average salary that a network engineer makes in India is Rs. 3.3 LPA.
10) Troubleshooter
As we know in a workspace one comes across various technical problems like the system not working properly, network errors, or any other problem. So for resolving these issues instantly with precision a troubleshooter is required in an organization.
For becoming a troubleshooter one must have a deep and sound knowledge of every aspect of information technology. Because for solving a problem first we need to have knowledge of the problem or the possible causes due to which the problem has occurred. A troubleshooter is responsible for the whole maintenance of the IT infrastructure in a company.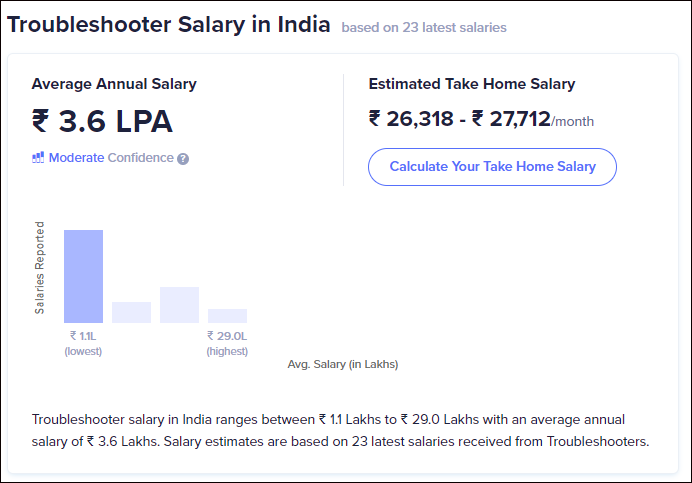 It is one of the best career options after completing MCA. The average annual salary for a troubleshooter in India is Rs. 3.6 LPA.
11) Social Media Manager
Nowadays there is quite a high demand for professionals who can enhance the brand image of a company digitally. As in this social media era, every business or brand has gone digital. So for maintaining a brand digitally, a social media manager is required.
The social media manager is the person who enhances the digital image of a brand by analyzing the latest trends and posting social media posts accordingly. Social media is nowadays a great tool to reach the maximum number of people in the country.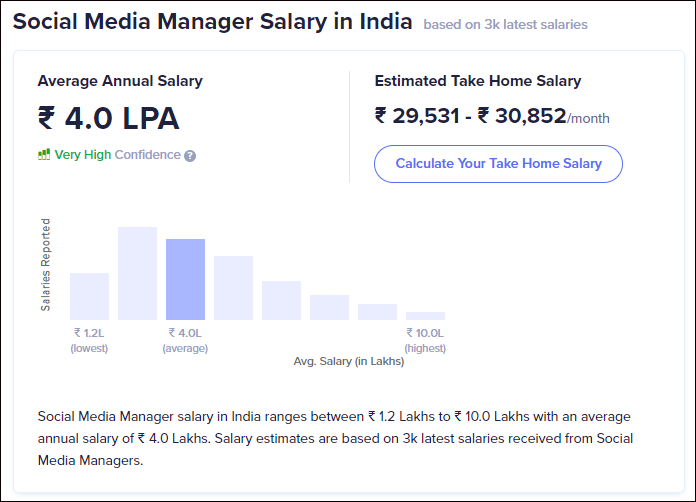 There are always high requirements for experts in this job prospect. This job profile involves a creative version of the MCA degree holder. The average annual salary that a social media manager makes is Rs. 4 LPA.
12) Ethical Hacker
A person who loves to rectify mistakes or flaws in a system would definitely like this job profile. Because as an ethical hacker, you will rectify the system security flaws by accessing the computer systems and networks. An ethical hacker access the system and networks without any proper authorization. This is done to find out whether our network is strong enough to be protected from malicious attacks or not.
Expert ethical hackers are required nowadays because cyber threats have increased at a faster pace recently. So, for prior protection of our network and system from these threats, we need experts who can alarm us earlier for our security concerns.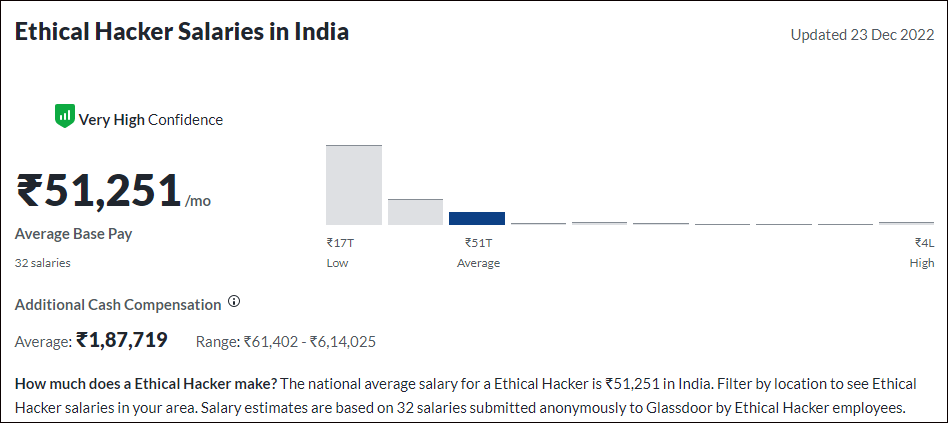 It is one of the great career options after MCA. The average annual salary that an ethical hacker makes is Rs. 6 LPA.
13) Quality Assurance Analyst
As the name suggests a quality assurance analyst is a professional who checks and ensures the quality of the software developed. The role of quality assurance is throughout the development cycle of software.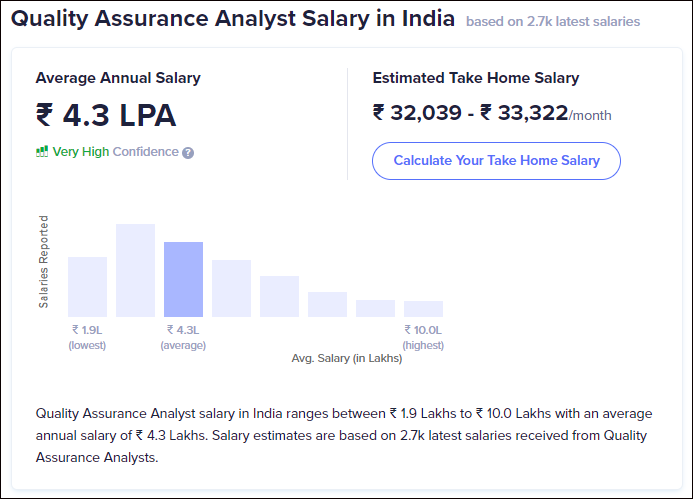 It is of great importance because if the software quality is not checked properly then it may cause problems in the future. So due to its great importance the need for experts in this job profile is also there. Thus, it is one of the best career options that one can pursue after MCA. The average annual that a quality assurance analyst makes is Rs. 4.3 LPA.
14) UX Designer
An UX designer is a professional that is actually responsible for connecting the user with a particular product through the user interface. Don't mix the web development role with the UX designer. As the UX designer is strictly responsible for enhancing the user experience with the business.
They firstly clearly understand the user needs and what they want in software. They constantly make changes in the interface to test whether the user is liking the new changes or not.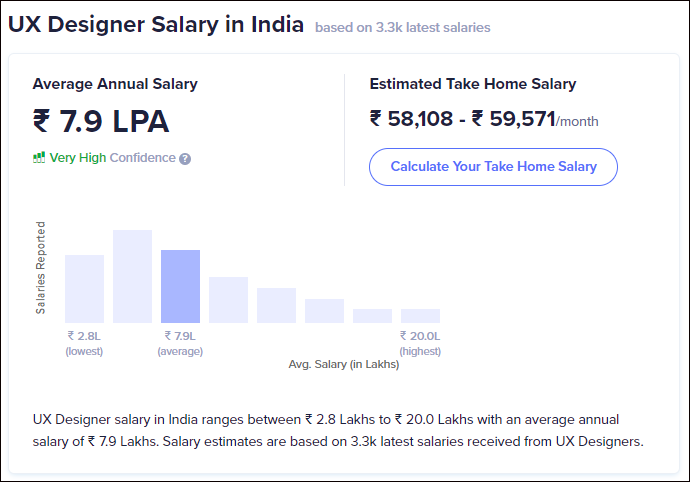 Nowadays, UX designers have gained popularity in the market and their demand is increasing in the market. So, it is one of the great career options after pursuing an MCA. The average salary package that a UX designer makes in a year is Rs. 7.9 LPA.
15) Software Consultant
As the name suggests the software consultant is a professional that gives software advice to the company. Their main role is to examine software and provide solutions for enhancing the software's features and qualities.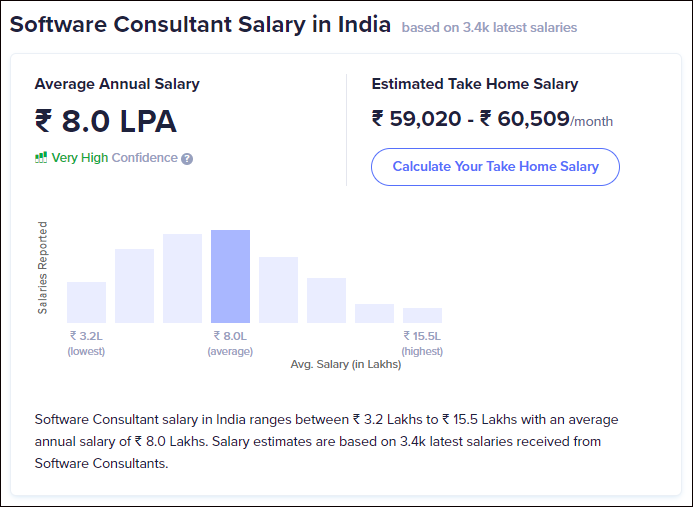 It is an expert-level job profile because for giving a consultancy to a person one should have expertise in the particular field. So a lot of experience in the software development field is required for getting into this job profile. As this is an expert-level position the salary offered to the experts is also high. So, the average annual salary that a software consultant earns is Rs. 8 LPA.
Conclusion
I hope one must have aware of different career options after MCA after reading this blog. And also have gotten the answer to your question " What are the best career options after MCA?" So there are a variety of career options available after pursuing an MCA. But we know about only a few, so this blog has made you aware of the best career options after MCA. There are many more but I have listed the best of them where one will get plenty of job opportunities.
It is recommended to read the full blog for getting a detailed insight into the career options after MCA. And choose the best among them for pursuing a professional career.
If confused about where to pursue an MCA course online then one can visit the College Vidya portal for finding and comparing all the online universities available for online MCA.