The University Grants Commission (UGC) has been constantly making efforts to bridge the digital divide to make higher education accessible to all. In order to do so, UGC has launched a new education portal that will offer free digital course content (both UG and PG) to students in rural areas.
UGC Launches New Education Portal to Deliver Digital Courses to Students in Rural Areas
The UGC has decided to take forward the initiative of the National Education Policy (NEP) to transform the education system in India. As the NEP completed 2 years on July 29th, UGC in collaboration with the Ministry of Electronics and Information Technology (MeitY) has launched a new portal that will provide digital content and course material for UG and PG courses to millions of students from remote and rural areas for free.
UGC had been working constantly to reach the marginalized and provide them with necessary digital resources not just in English but in regional languages as well. To execute this, UGC will integrate e-resources with more than 7.5 lakh Common Service Centres (CSC) and Special Purpose Vehicle (SPV) centers to enable last-mile connectivity.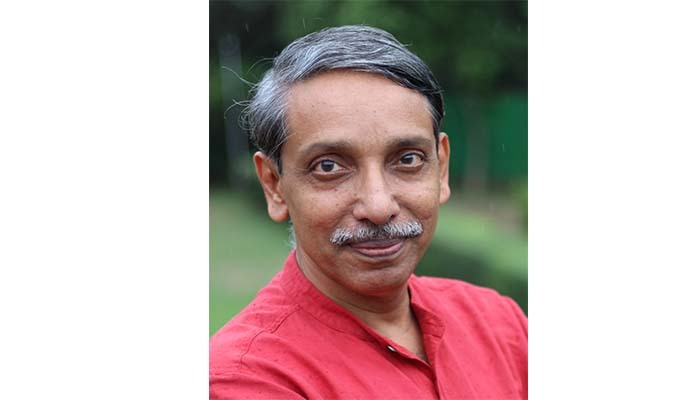 About this new big step in the education sector in India, UGC Chairman M Jagadesh Kumar said, "As part of its efforts in making higher education accessible to all, the UGC has been constantly working in making digital resources available to students in English as well as regional languages."
What are the benefits of the new Portal?
The new portal was developed keeping in mind what all it is that lacks in the existing platforms and what are the facilities that need to be provided to the students who are still not able to access quality education due to either financial, geographic, technological, or language barriers.
Following are the benefits and the reasons why students must access the new portal:
Over a period of time, UGC & the Ministry of Education (MoE) have built up a huge bank of digital resources which are available on various platforms such as SWAYAM portal. However, it is quite difficult to access them as they are scattered over different platforms. Therefore, UGC has now brought all these resources together in one single portal making them extremely easy to access.

The e-portal has made it possible to translate many of the MOOC (Massive Open Online Courses) courses into Indian languages. (The details on MOOC are provided later in the blog)

E-books for 135 PG courses and 243 UG courses.

Close to about 23,000 text and video contents available for free to help supplement the current ongoing studies.

137 SWAYAM MOOC courses in emerging domains along with 25 non-engineering courses translated in eight Indian languages.

One of the best benefits is that the government has permitted the students to take up to 40% of the credits in any given program from these SWAYAM MOOC courses. How? It will be very simple.

SWAYAM

MOOC courses will be available through this portal. You just have to register to the portal once and then you can take up some of the relevant courses. The credits that you earn through these courses can be transferred to your existing degree program through the academic bank of credits portal.
How is the new portal different from the existing ones?
The aim of every government online learning portal is to reach each and every student and make education accessible to students even in the remotest of places. Then how is this new portal different? Well this portal, apart from focussing on accessibility, also focuses on equitable higher education.
The first step taken in this regard is by translating some of the online courses into 8 Indian languages. This is just the starting, as UGC will continue to translate as many courses as possible into Indian languages.
UGC also will be translating video courses into Indian languages so that a larger number of students can benefit from these resources, especially those who earlier faced a language barrier.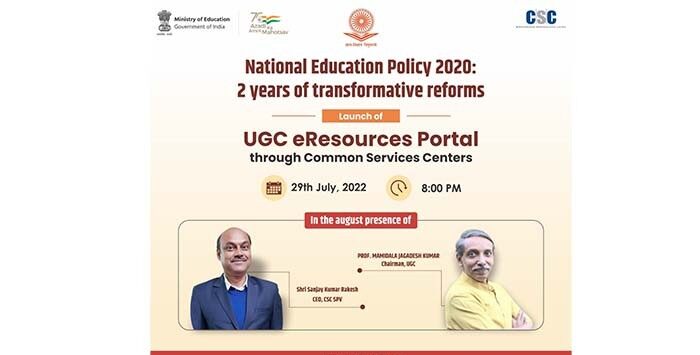 Additionally, the UGC has set up the Common Service Centres (CSCs) and Special Purpose Vehicle (SPV), which is a great initiative as these centres will be equipped with computers and internet connectivity to help students in the remote areas who lack digital assets. Students will be able to use these CSCs and SPVs to access this portal at a very nominal fee of ₹20 per day or ₹500 per month.
What is the use of CSCs/SPVs?
The new e-portal has brought all the digital course materials and various online courses in a single platform and that too for free. However, in order to make it a possibility for the students to access these digital resources, they need to have a computer/smartphone and reliable internet connectivity.
Therefore, UGC in collaboration with MeitY has established a large number of Common Service Centres (CSCs) and Special Purpose Vehicle (SPVs) across the country. Today, there are close to about 2.5 lakh CSCs in Gram Panchayats and around 5 lakh CSCs and SPVs across the country.
These centres are equipped with computers and internet connectivity. In order to access these digital resources and services, the students have to simply walk in these CSCs and pay a nominal fee of ₹20 per day or ₹500 per month (in case they use it everyday).
Approximately 8000 CSC academies are already functioning across the country with 10-15 computers each designed to provide online education services to students wanting to learn and then get certificates for even technical courses.
However, the digital infrastructure is not the only service offered by CSCs. The CSCs are also providing a lot of other services apart from e-resources.
Some of these services are providing admission facilities, the facilities to download admit cards, and the facility to operate many other educational operations. Now the students will not have to struggle to go to cyber cafes for such operations.
Who will operate the CSCs/SPVs?
The CSCs and SPVs will be managed and operated by local entrepreneurs who belong to the local community and live in the local areas like the villages and nearby towns. These individuals will be called Village Level Entrepreneurs (VLEs).
Which Courses are available in Indian Languages?
25 SWAYAM postgraduate Non-engineering MOOC courses have been translated into the following 8 Indian languages:
| | |
| --- | --- |
| Hindi | Telugu |
| Gujarati | Canada |
| Marathi | Malayalam |
| Bangla | Tamil |
MOOC stands for Massive Open Online Courses. MOOC is a global online learning platform that consists of free online courses (certificate and degree). MOOC has tie-ups with prestigious global institutes like the Ivy League to offer online courses in diverse subjects and domains.
However, all these courses are in the English language. So, people who have difficulty understanding the English language may not benefit from these courses even though they are accessible to them.
So, UGC with the help of MeitY has translated 25 very interesting courses in emerging areas into the above mentioned 8 Indian languages. In future, they will be converting many more such video courses into Indian languages to ease the life of students in rural/remote areas. The aim is to offer equitable access to high quality, advanced, and technical courses and course materials to students who may not have the benefit to learn from good teachers.
Following are the 25 SWAYAM MOOC non-engineering PG courses that have been translated and are available on the new e-portal
| | |
| --- | --- |
| Academic Writing | Functional Foods and Nutraceuticals |
| Analytical Techniques | Food Microbiology and Food Safety |
| Animation | Intellectual Property Law |
| Artificial Intelligence | Human Rights in India |
| Biostatistics and Mathematical Biology | Numerical Analysis |
| Biomolecules: Structure Function in Health and Disease | Organic Chemistry |
| Cyber Security | Organisational Behaviour |
| Corporate Tax Planning | Partial Differential Equations |
| Corporate Law | Supply Chain Management |
| City and Metropolitan Planning | Research Methodology |
| Communication Technologies in Education | Solid and Hazardous Waste Management |
| Direct Tax-Laws and Practice | Early Childhood Care and Education |
| Digital Library | |
Are these courses for free?
YES!! Each and every course and course material on the new e-portal is for free. A student just has to register at the portal once and then they can freely access anything on the portal for free.
However, those students who will be using the CSCs and SPVs to access the e-portal will have to pay a small charge for using the infrastructure.
The students will have to pay a ₹20 per day charge to use the CSC/SPV. In case, any student has to use the CSC/SPV facility everyday, they can also pay ₹500 for a whole month at once.
Can students access these courses on their own devices?
Yes, absolutely! The portal has been designed so that students can easily access as much course material as possible from anywhere. So yes, they can definitely access the portal from their own devices.
The CSC/SPV facilities are an initiative for those who do not have their own devices. The portal has already been launched, so you can access it on your devices.
Future Goals
The UGC has planned to continue adding content and courses to this portal in more diverse and emerging areas. They have also planned to translate more courses into Indian languages and build more CSCs and SPVs to enable the last-mile connectivity and reach each and every student in the country.
Apart from all this, UGC is working at a fast pace to develop a Digital University which will have a lot of digital content. The information and content which is currently on the e-portal will be made available on the Digital Library. In short, the e-portal will be made as a part of the Digital Library.
This is a great opportunity as students will also be able to register for new degree programs on this Digital Library. And since the UGC has already announced the permission to opt for dual degree programs simultaneously, students have an amazing opportunity to pursue one regular degree program and one online degree program from the Digital University to get a parallel online degree courses in emerging areas.
Final Thoughts
The new digital portal along with the CSC and SPV facilities will enable the spread of quality higher education, learning, and possibly better opportunities for the youth across the country.
Therefore, this is a great way to connect with the rural/remote youth and meet the requirements of anybody and everybody who wants to have a better learning following which they'll also have better job opportunities.
This will also improve the rural economy, fulfill the aspirations of the youth, and also fulfill the socially useful purpose for which CSC was actually created.