NMIMS Online/Distance MBA in Marketing Management is a postgraduate degree in marketing management which is a 2-year program consisting of study of complete management and skills that will enhance the tactics of doing better marketing. It makes you learn a deep knowledge of marketing strategies and deep subject knowledge.
How Is NMIMS Distance/Online MBA In Marketing Management?
NMIMS is one of the best universities offering distance or online MBA in marketing management. NMIMS in the name of NGASCE provides a distance learning program to its various aspirants.
It is a deemed-to-be university that was established in the year 1981, in Mumbai and now the university has its Regional Centres in Delhi, Ahmedabad, Mumbai, Indore, Navi Mumbai, Pune, Kolkata, Hyderabad, and Bangalore.
Distance/Online MBA in Marketing Management from NMIMS is a valid program as the university is UGC-DEB approved and also has got NAAC accreditation with an 'A+' Grade. It is one of the best universities that offer all the MBA programs to its aspirants with a great learning experience and placement assistance.
Read: What Is the Best Online MBA In India?
In a world full of competition and hustle to be the best we all are looking for the best program that will take us to the pinnacle of our career and can only lead us to complete growth.
After completing graduation we all look to pursue a master's degree so as to upgrade in career and can get better opportunities.
Most of the aspirants opt for both jobs and studies so a distance/online MBA in Marketing management is one of the best programs for them. Also, there are some working professionals who have joined jobs just after completing graduation and now after some years of experience, they are looking to add more qualifications for more job opportunities.
online MBA in marketing management is one of the most opted programs by the candidates as it contains various high salaried jobs and also high demand in the job market.
Details of Distance/Online MBA in Marketing Management
| | |
| --- | --- |
| Degree/Diploma | Degree |
| Course Name | Master of Business Administration in Marketing Management |
| University Name | Narsee Monjee Institute of Management Studies (NMIMS) |
| Duration | Course Duration of MBA (Marketing Management) is 2 Years. |
| Age | No age limit |
| Minimum Percentage | 50% marks in bachelor's degree |
| Fees Incurred | INR 86,000/- |
| Average Salary Offered | INR 1.5 – 18 LPA |
| Employment Roles | Market Research Analyst, Marketing Executive, Marketing Manager, Brand Manager, New Product Manager, Advertising Manager, Marketing Communications Manager, Sales Manager, etc. |
| Top Recruiting Companies | Publishing Companies, Academic Institutions, Retail Companies, Manufacturing Companies, Advertising Companies, Finance and Insurance Companies, etc. |
Eligibility Criteria of NMIMS Online/Distance MBA in Marketing Management
Those who wish to broaden their expertise in the area of marketing should strongly consider taking an MBA program in marketing.
Candidates who have earned a bachelor's degree with a grade point average (GPA) of at least 50% from a recognized university are eligible for the distance Master of Business Administration (MBA) program.
Students with full-time jobs who wish to take a post-graduate distance education course alongside their day jobs will apply for this course.
Students who have successfully completed their degree in any field of specialization can pursue a post-graduate degree in marketing management.
Syllabus/Subject of NMIMS Distance/Online MBA in Marketing Management
| | |
| --- | --- |
| Semester 1 | Semester 2 |
| Principles of Management | Strategic Management |
| Financial Accounting | Cost Accounting |
| Fundamentals of Communication and Interview Preparation | The Integrative Manager |
| Human Resource Management | Innovation Management |
| Marketing Management | Mastering The Interview and Networking Skills |
| Managerial Economics | Elective Project |
| Semester 3 | Semester 4 |
| Marketing Research | Product / Brand Management |
| Consumer Buyer Behavior | E-Commerce |
| Advertising and Sales Promotion | Internet Marketing |
| Distribution Management | Social Media Marketing |
| CRM | Project |
| Marketing Finance | – |
Benefits of Distance/Online NMIMS MBA in Marketing Management
Time Management:- This distance MBA marketing management program's course route is among the time-efficient programs that allow you to save time because you don't have to attend classes when you have enrolled in the program. Furthermore, you can remain flexible with your schedule while obtaining some field experience.
LMS:- The learning Management System adds on x-factor in distance learning as it contains various advantages such as video recorded lectures, live lectures, E-books, E-library, etc. So with the great learning experience and latest revised curriculum, makes it easier and advances education.
Placement Assistance:- NMIMS gives placement assistance to all its aspirants for distance MBA in Marketing Management. This university provides you with the opportunity to get an alma to connect where one can connect with its seniors or alumni and listen to their success stories.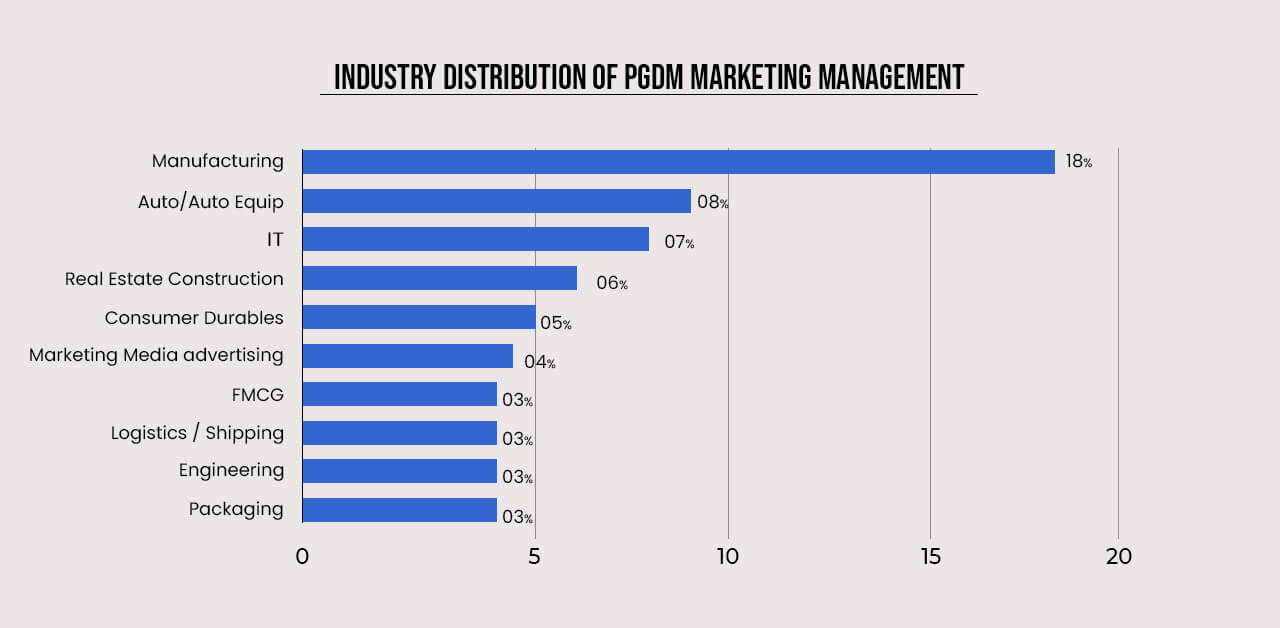 Pocket-Friendly:- The fee structure of the marketing management is not that expensive The costs of distance learning courses are affordable in both price and number, and most people can afford them in India.
Industry-Relevant Curriculum:- Because the Marketing Management Program's distance is composed of a study in all of the topics of marketing, including the more advanced and basic subjects, they will have a full introduction to the entire curriculum.
Career Opportunities of Distance/Online NMIMS MBA in Marketing Management
Once you have finished your post-graduate degree in marketing management from distance learning, this is the best opportunity for you to make a career change that will place you on the fast track to success.
If you're ready to get on with your work, you can look for the best jobs in the marketing business. There are various work opportunities available for those with a Master of Business Administration (MBA) in the marketing industry.
Read: MBA Graduate Average Salary In India
Following the completion of a long-distance Postgraduate Certificate in Marketing Administration, here is a list of career openings:-
| | | |
| --- | --- | --- |
| Market Research Analyst | Brand Manager | Media Planner |
| Advertising Manager | Communications Manager | Category Manager |
| Business Development Manager | SEO Manager | Campaign Manager |
| Marketing Manager | Consumer-Relation Manager/Relationship Manager | Sales Manager |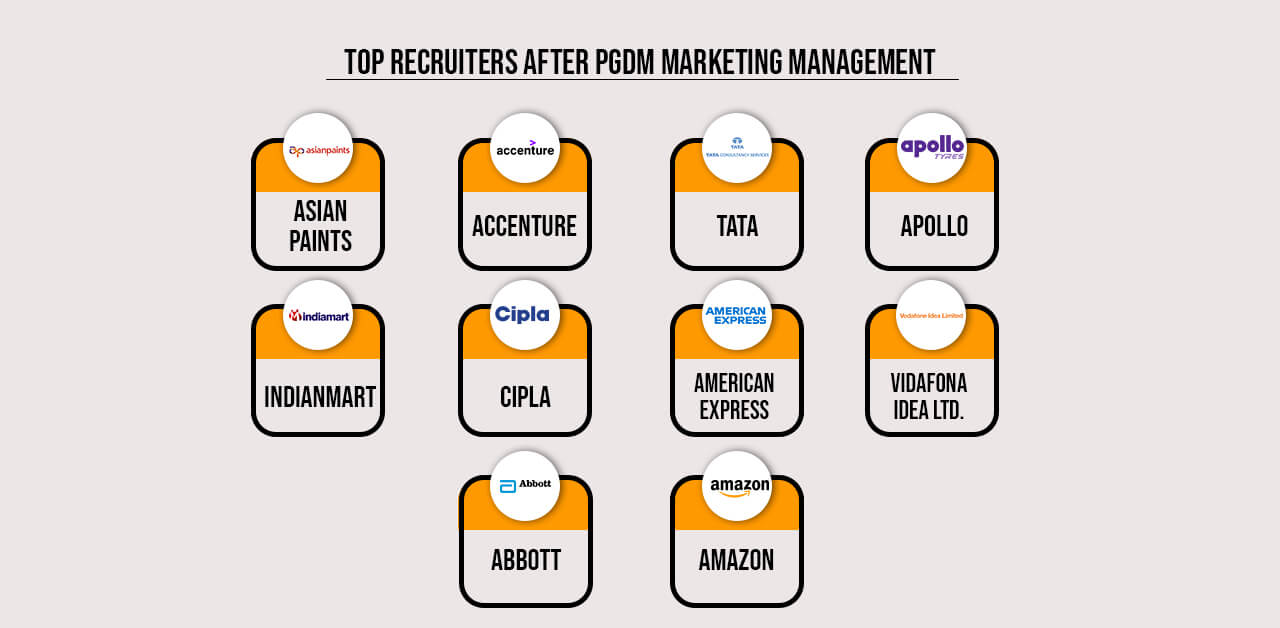 NMIMS Distance/Online MBA Other Specialisations
Conclusion
The complete blog must have given you the information about the distance MBA in Marketing management program from NMIMS University.
In this blog, you must have read all the necessary information regarding the program. We believe doing this program from NMIMS University or any valid university will definitely lead you to the height of success.