Online MBA is a master's degree in business administration which is a 2 years program where you learn all the business skills and management skills through online mode.
Master of Business Administration has always been an option for people who think they need an addition to their current career graph. With the changing times, the efforts and distance of pursuing an MBA have become seamless and smooth. As of today our world has transformed into an online platform completely and that brings us an opportunity to go for an MBA online!
Online MBA Business Degree Programs 2023
Today the education industry is full of online courses and online universities offering various different specializations at different cost remuneration. But it's difficult when it comes to finding the best one while choosing to grow in your career path. That's when College Vidya comes into the picture that enables you to make the right choices according to your preference. Well, talking about the best online MBA Colleges In India one can look to pursue from, are many. But before that let us introduce you to what actually is an online course for MBA?
| | |
| --- | --- |
| KEY FEATURES | DETAILS |
| Course Name | Online MBA |
| Course Level | Post-Graduation |
| Approvals | UGC, AICTE, NIRF |
| Eligibility | Graduation/ Any working Professional |
| Duration | 2 years |
| Course Fees(approx) | INR 60,000 to INR 4 lakh and above |
| Mode of Classes | LMS, Video Conferencing & Online Classes |
| No. Online MBA colleges | 35+ Colleges in India offering Online MBA |
| Top Specializations | Sales, Marketing, Operations, Finance, Human Resources, Digital Marketing, Business Analytics |
| Average Salary | INR 4 lakh to 15 lakh and above |
| Top Recruiters | Amazon, Croma, Future Group, Flipkart, Zomato, HCL, Puma, Panasonic and more |
What is an Online MBA?
The online MBA is a program of Master of Business Administration that is a specially designed course for students who want to learn business administration without affecting their current activities. Most of the students pay their own fees for an MBA by doing the job or other paid activities. So, the distance MBA course in India will help them to do a job and gain higher education simultaneously.
MBA or Masters of Business administration is the most pursued course by the students right after completing graduation or bachelor's degree. Online MBA in India has become a trendy course because of its quality and reputation among students from 15 years.
It is quite a popular course, and as per a report by the Graduate Management Admission Council of 2018, students with qualifications in the field of business and management saw an escalated and speedier career growth than other students. It is one of the most popular courses and has consistently been one of the most sought disciplines at the undergraduate and postgraduate levels based on the reports by the National Centre for Education Studies.
While a traditional MBA keeps the student confined to nearby colleges, the online MBA college in India gives the opportunity to learn from the best institutes throughout the world. The students can build up their confidence by connecting with a huge number of students from different countries, states, and cities.
They can access the world-class faculty and industry experts and grab the benefits of learning the course from their life experiences. The students can network with their classmates. More people mean lots of ideas and the students can open up their own new setups using these ideas. Read: AICTE Approved Distance MBA In India.
Technology has changed the livelihood of humans in many ways. More devices and methodology have been created by the use of the latest technologies which has also affected educational methodology. Now the students can grasp the knowledge and skills using electronic devices using the massive networking source called the internet.
Technology advancement made great progress in innovations. 15 years ago, when distance education first came to India, distance colleges needed to deliver books and study materials at the address of the students. Now the methodology of education has drastically changed. Students have the option of taking virtual classes and e-learning study materials. Even now they can contact the other students or teachers anytime during online classes.
The fee structure of an MBA India online is also a bit lower than the regular MBA course as it cuts off the other expenses like hostel fees, travelling expenses, shifting expenses, and other unwanted expenses. The eligibility criteria for joining the online MBA course in every university are different.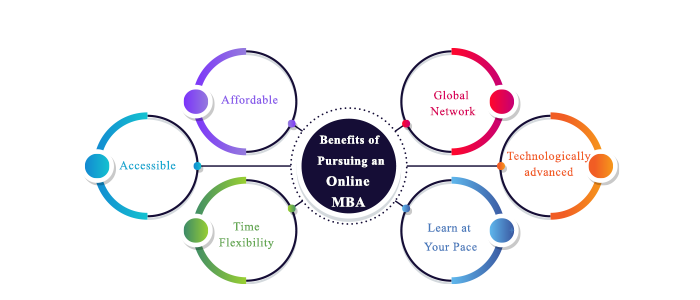 The common requirement for taking admission in an MBA online is that the students need to have a graduation degree in any discipline from a recognized university by the University Grant Commission and All India Council of Technical Education or any equivalent degree from an associated institute.
In the terms of career, online MBA students get more job opportunities than full-time MBA students. The online MBA students may have more experience than the regular MBA degree holder students as the online MBA students have the option to get job experience at the duration of completing the course. Read: Top 10 Benefits Of Pursuing A Distance MBA.
There is no need to attend classes every day during the course and the students can utilize their time to gain experience or learn new skills and knowledge. The globalization of the MBA market led to the increased success of the online MBA with prospective students in the developing world, where quality assurance is more difficult to achieve by providing students with a global reputation.
The MBA online students also gain a similar knowledge that is provided during the regular MBA course. They will gain the same overview of the business and gain similar skills. They are also going to participate in projects and engage in solving the tactic problems faced by the industries. Read: Is An Online MBA Worth It In India?
The MBA online course in India is not that easy course as the students need to submit all their projects and assignments. However, there is time flexibility to submit the projects and assignments during the online courses MBA.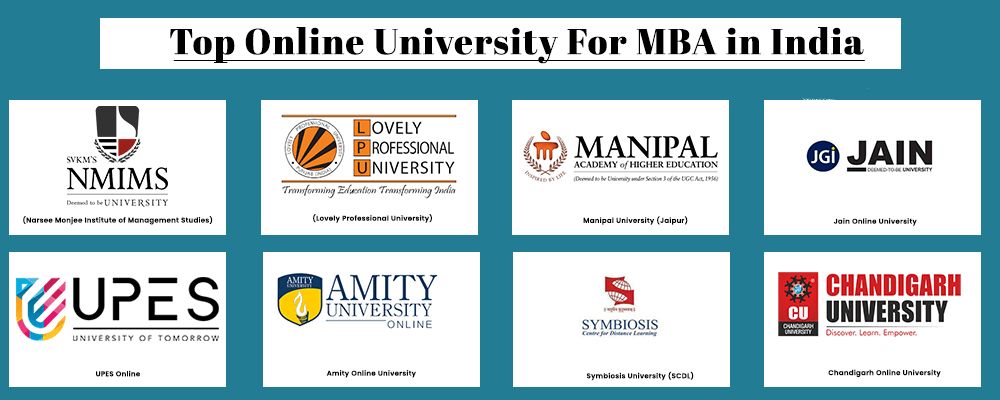 Top Online MBA Universities
India's Top Qualified Universities for Best Online MBA 2023
1) On our top list we have NMIMS (Narsee Monjee Institute of Management Studies) Online MBA which has all its basic approvals like UGC-DEB, NAAC A+ and even has a NIRF ranking. The university claims to have placement assistance for its online & distance students and provides a top notch curriculum. Fees: Rs 35,000 per semester. Click here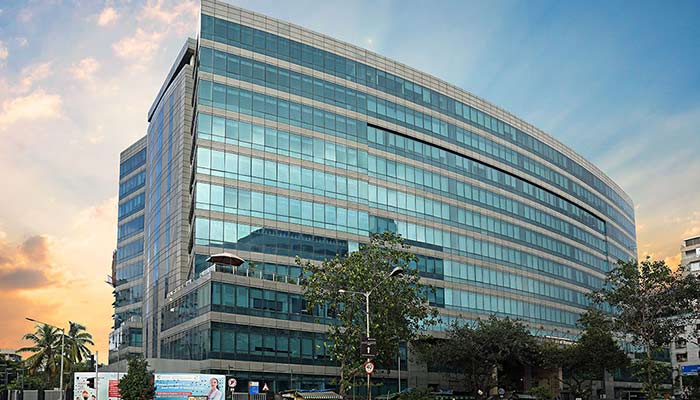 NMIMS Online MBA
2) LPU (Lovely Professional University) Online MBA is another private university established in 2005 which has all its basic approvals that make its degree legitimate. It is UGC, AICTE approved and also holds NIRF rankings. Fees: Rs 25,000 per semester. Click here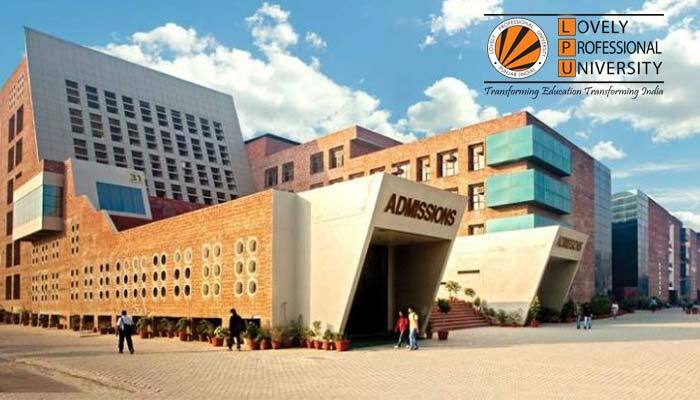 LPU Online MBA
3) MBA Online from Manipal University (Jaipur) is a university that offers only an online mode of learning but has all its approvals like NAAC accreditation of A+ and is also AICTE & UGC approved. Established in 1953 the university claims a good placement cell. Fees: Rs 37,500 per semester. Click here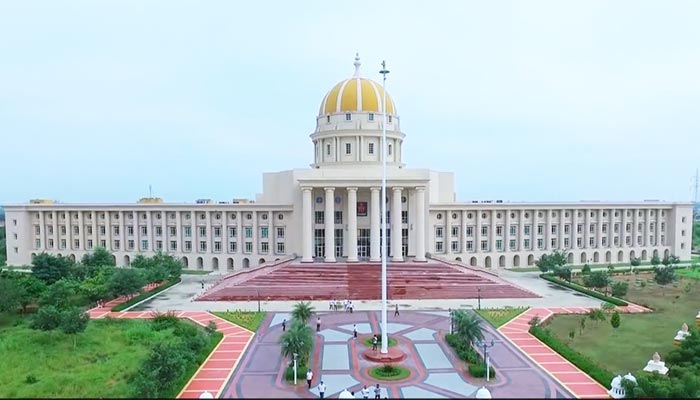 Manipal Online Mba
4) Jain MBA Online University is yet another university which is quite known for the courses it offers; established in 2009 it provides online mode of learning and also has its basic approvals like UGC-DEB and is NAAC A+ accredited. It claims to have a good placement cell too. Fees: Rs 30,000 per semester. Detailed here.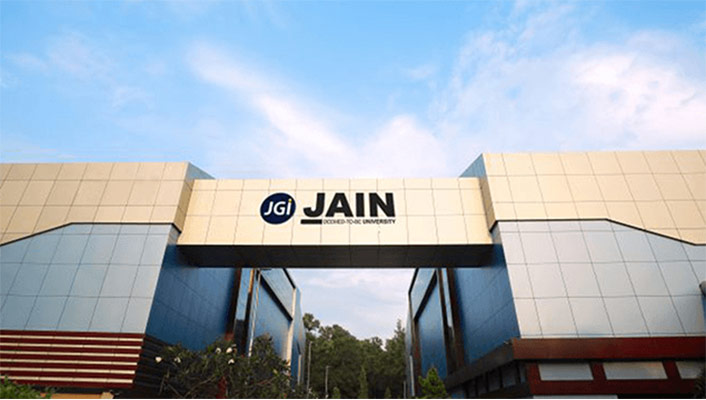 Jain Online MBA University
5) MBA from UPES Online is a university located in Uttarakhand with a beautiful scenic campus but yes when it comes to online MBA you will be attending the classes online. Well coming back to the point it to has its basic approvals like UGC-DEB, NAAC accreditation and NIRF ranking which makes its degree legit. Fees: Rs 33,750 per semester. Know everything.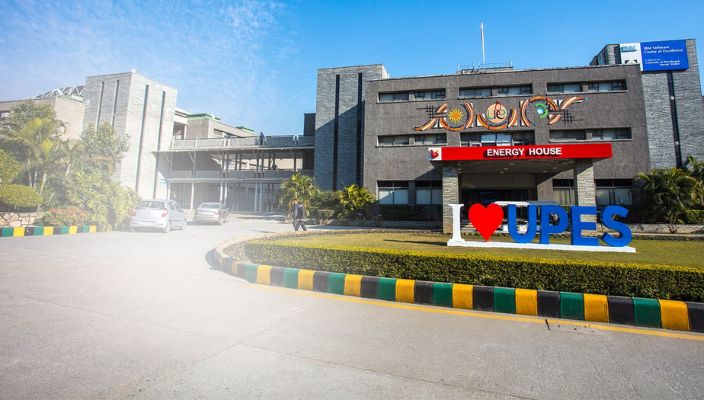 UPES MBA Online
Amity MBA Online University has a good placement facility for all its students. It has a name value and holds a lot of tie-ups with big brands. The university has its basic approvals like UGC-DEB, NAAC A+ accreditation and also holds a NIRF ranking. Fees: Rs 87,500 per semester. Click here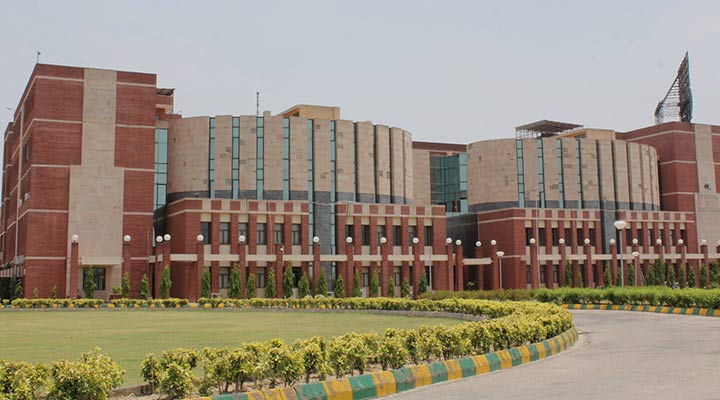 Amity Online MBA University
MBA Online from Symbiosis University (SCDL) is another distance learning university that provides a top-notch distance MBA program although it has only one approval of AICTE and claims to offer good placement to its distance students. Fees: Rs 12,500 per semester. Here is the guide.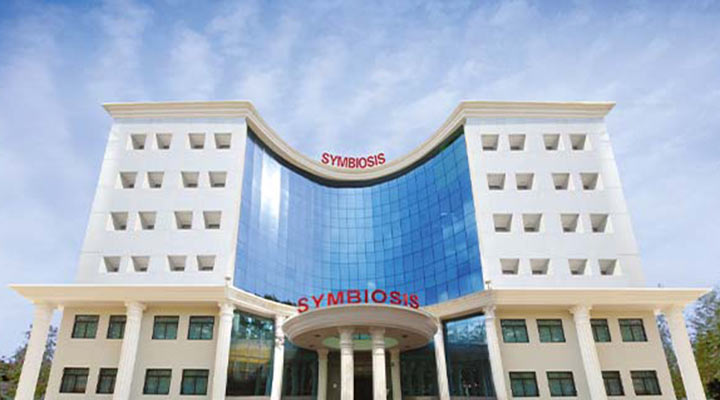 SCDL MBA Online
Chandigarh MBA Online University is yet another university that provides you with an online MBA program and has approvals from UGC and is also a NAAC accredited university with an A+ which qualifies it to a top-notch curriculum. Established in 2012 the university also holds a NIRF ranking and provides good placement assistance. Fees: Rs 50,000 per semester. More details.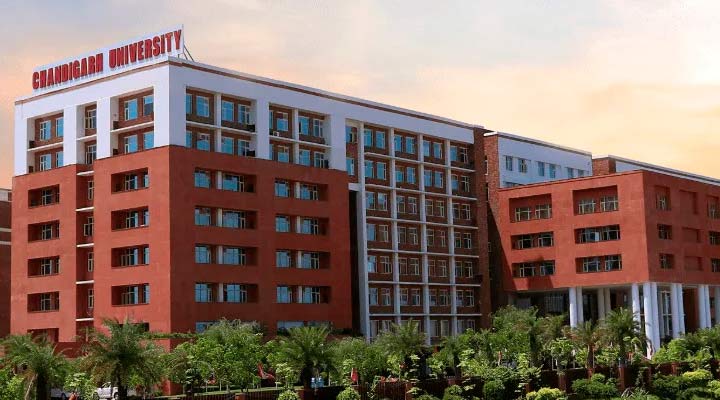 Chandigarh Online MBA
Top Abroad Colleges for MBA Online Business Degree
If you wish to pursue an online MBA from abroad, then there are several options available. However, the program is not completely online, it is rather in a hybrid mode.
This means that some part of the program will be done in the online mode and for the rest of the program, the student will have to go abroad to the college for on-campus studies.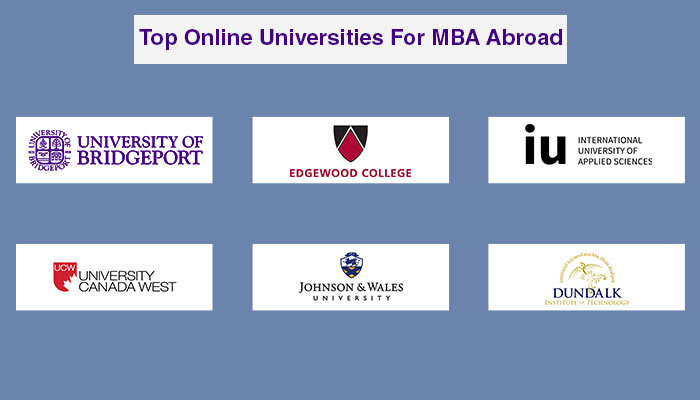 This hybrid online MBA program is usually a collaboration between a foreign higher education institution and an Indian institution. The first part of the program, which is completed online, is done from the Indian university. The next part of the program is done from the foreign university.
However, the student must pass the online part of the program with a minimum percentage of marks (according to the eligibility criteria of the foreign university). The student will not be permitted to go abroad unless they fulfill the eligibility criteria set by the foreign university.
So, here are some of the top universities for you to pursue an online MBA business degree from abroad.
University Name
Course
Total Fee
Duration
Eligibility
University of Bridgeport, USA
MBA

Online- INR 3,00,000/-
On-campus- USD 18,720/-
Living cost- USD 16,000/-

23 months
At least 55% marks in bachelors. Also, following scores in any one of these-

IELTS>=6.0
TOEFL>=80
Duolingo>=95
PTE>=58

Edgewood College, USA
MBA

Online- INR 3,00,000/-
On-campus- USD 18,696/-
Living cost- USD 14,000/-

24 months
At least 55% marks in bachelors. Also, following scores in any one of these-
IU Germany
MBA (60 ECTS)

Online- INR 2,50,000/-
On-campus- 4,894 Euros
Living cost- 10,332 Euros

12 months

A 4-year undergraduate degree with at least 50% marks.
2 years work experience post the bachelor's
English medium in graduation.

University Canada West (UCW), Canada
MBA

Online- INR 2,75,000/-
On-campus- CAD $28,380/-
Living cost- CAD $15,000/-

26 months
At least 50% marks in bachelors. Also, following scores in any one of these-
Johnson & Wales University, USA
MBA in IT Concentration

Online- INR 3,00,000/-
On-campus- USD 22,734/-
Living cost- USD 20,144/-

24 months
At least 55% marks in bachelors. Also, following scores in any one of these-

IELTS>=6.5
TOEFL>=80
Duolingo>=110

Dundalk Institute of Technology, Ireland
MBS in Entrepreneurship & Marketing

Online- INR 2,75,000/-
On-campus- 12,000 Euros
Living cost- 10,000 Euros

24 months
At least 50% marks in bachelors. Also, following scores in any one of these-

IELTS>=6.0
TOEFL>=79
Duolingo>=105
PTE>=58
Online MBA Business Degree Eligibility & Entrance Exams
To take admission in an MBA online course in India one should be a graduate from a recognized university. The Minimum percentage for taking admission varies from university to university.
There are no university exams or common exams for admission in the MBA/ PGDM online programs.
If you are interested in pursuing an MBA through online mode, only you have to register for the program.
Online MBA In India Fees & Duration 2023
The average fees of an online MBA vary between Rs. 60,000 and Rs. 4,00,000. The academic fee may vary as per the university and you can even pay through the full payment method or in installments.
The duration of an online MBA is 2 years and consists of 4 semesters of 6 months each. Students will get an in-depth understanding of different fundamental aspects of management. Click here for the detailed fees!
Approvals for Online MBA In India 2023
In India, the UGC is responsible for "determining and maintaining standards of teaching, examination, and research in universities". According to the University Grant Commission, 2018 guidelines a university should follow some criteria to provide an online degree. Those criteria are as follow
The university has to exist for five years.
The university needs to come under 100 in the National institutional ranking framework (NIRF)
The university needs to be accredited by the NAAC (National Assessment and Accreditation Council)
DEB stands for Distance Education Bureau is a bureau of the University Grant Commission that administers distance education in India. There are many colleges and universities presently available in India, engaging in providing online education to students.
There is a need to have rules and regulations to manage these universities. These rules and regulations are followed by every university to provide a quality education through online mode to the students. Almost every distance university in India stated in different states and cities is recognized by the Distance Education Bureau of University Grant Commission. This is a mandatory thing that every student should check the approvals and accreditation of the university or institute before taking admission for online courses in distance universities.
Online MBA programs are swiftly picking up the pace just like in the west. The recruiting companies are looking for candidates that have work experience along with qualifications. The online course provides you with the ability to continue your ongoing job and attain the degree at the same time. Another reason for the popularity of Online MBA in India is the value proposition it offers.
The fee of the universities providing Online MBA in India is way less than the regular MBA colleges and they have the same value in the job market as dictated by UGC-DEB. Let's explore the various Online MBA courses of India in the next segment of the blog.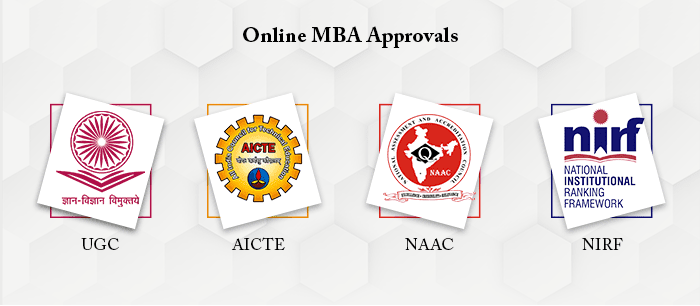 Best Specializations for Online MBA Business Degree
As mentioned earlier, the Online MBA program in India has got the same status as the regular MBA.
So the courses that are available in Online MBA will be the same as the regular MBA. There are various Online MBA course specializations in demand that are available for the students to pursue. All the specializations that are taught in Online MBA are updated with the latest industry trends and practices.
The course of the degree program is made in accordance with the norms and regulations of the UGC-DEB guidelines so that the student gets the best learning from it. Some of the top Online MBA course specializations in India are:
Online MBA Admission 2023 Step-by-Step Guide
The admission procedure for the MBA online courses In India for all of them follows the below-mentioned admission procedure.
Step 1: Visit the official website of either the online or distance institute of the university.
Step 2: Select the option of Apply Now and then register yourself as a New User.
Step 3: Fill in all the mandatory fields in the application form along with your course stream.
Step 4: Upload documents like scanned photographs, signatures, and certificates of your qualifications, and others.
Step 6: Press the "save and preview" button at the end.
Step 7: then review your details and then submit the application form.
Step 8: Make the online payment from Credit Card/Debit Card/Net Banking.
Step 10: After the successful payment students will receive a confirmation mail with the enrollment number.
Step 11: Your admission will only be confirmed after the verification of all your documents.
Step 12: Wait for your confirmation and LMS credential from the admission committee of the respective university.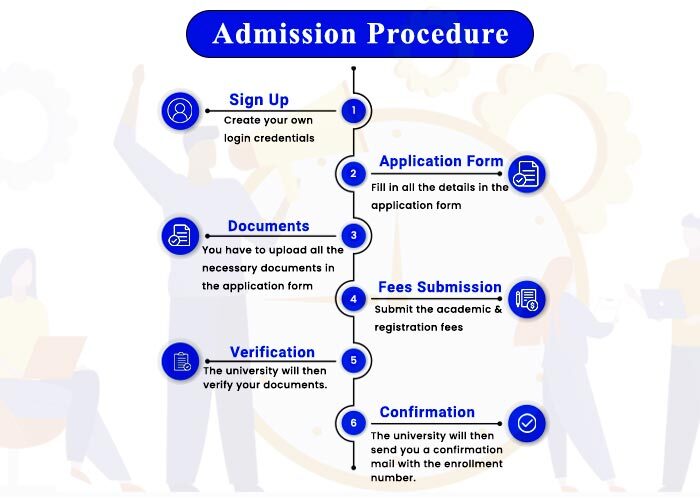 MBA Online Business Degree Programs Syllabus and Subjects 2023
MBA India Online Subjects: First Year
Semester 1
Semester 2
Quantitative Methods
Management Science
Business Communication
Operation Management
Organizational Behaviour
Organization Effectiveness and Change
Information Technology Management
Management Accounting
Financial Accounting
Financial Management
Marketing Management
Management of Information System
Human Resource Management
Economic Environment of Business
Managerial Economics
Marketing Research
MBA India Online Subjects: Second Year
Semester 3
Semester 4
Legal Environment of Business
Strategic Management
Strategic Analysis
International Business Environment
Business Ethics & Corporate Social Responsibility
Project Study
Elective Course
Elective Course
Job Opportunities & Salaries After Online MBA
After completing your MBA courses online in India, there is a lot of scope and a lot of doors open for you. You can plan to join the public sector and work in jobs like finance, operations and project management, healthcare, human resource department and there are so many other sectors.
What MBA empowers in you is a skill for entrepreneurship and the quality of leading a team and a business single-handedly. You can also provide work in the IT sector and private sector like consultancies, real estate, security analyst team etc. MBA is an extra added skill on paper and gives a practical sense of knowledge before leading what you want to do. Here is the detailed guide: Career Options after MBA
The average salary of an MBA passes out ranges from anywhere between 8-10 lacs. The salary is dependent on many more things other than the degree so it depends on the individual and the company they are going for too.

Source: Payscale
An MBA degree for sure opens up gates to ample opportunities. Mentioned below are some of the job opportunities one can go for with an online MBA
Sector
Jobs

Public Sector

Operations & Project Management
Finance
Accounting
Technology Management
e-Business
Computer System
Global Management
Entrepreneurship
International Business
Human Resource
Healthcare

Private Sector

Securities/Investment Analyst
Financial Research Analyst
Financial Advisor
Portfolio Manager
Real Estate
Fashion Industry
Information Security Analyst
Operations Research Analyst
Management Analyst
HR Specialist
Credit Risk Management Analyst

IT Sector

HR Managers
ERP Consultants
Project Managers
Business Analyst
IT Manager
Business Development Manager
Cash Managers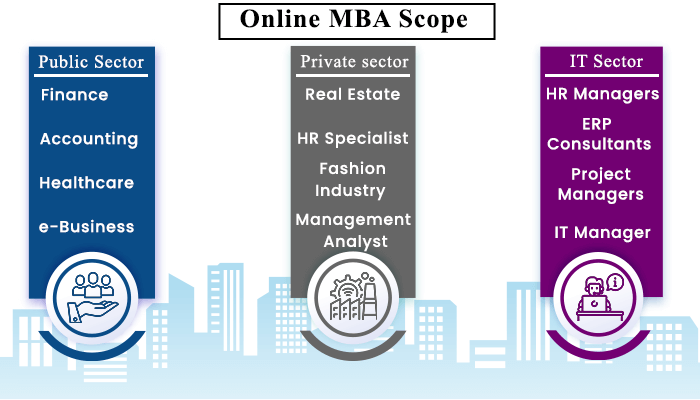 Online MBA: Top Companies & Recruiters
MBA professionals are highly demanded. Some top recruiters for the same are mentioned below:
Online MBA: Top Recruiters
Flipkart
Amazon
Zomato
ITC Hotels
Philips India
Raymonds
Reliance Jio
Taj Group of Hotels
NTPC
Blue Star
Canon
Cromar
eBay
Grofers
GSK Pharma
Havells Limited
HCL
Future Group
HP
Panasonic
Puma
Nestle
Snapdeal
HP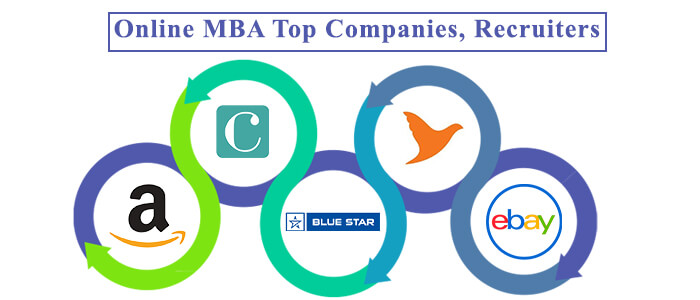 Online MBA By IIM
Apart from various private B-Schools, various IIMs in India offer Online MBA. These IIMs provide the degree through Online and Distance Mode. Unlike the regular MBA you don't need to clear the CAT exam to enroll to enroll at Online MBA from IIM. The fee structure of the Online MBA programs is also less when compared to the regular courses of IIM.
The IIM Online MBA is highly revered in the job market as you will have an MBA from IIM and the required work experience to become the most deserving candidate for the job. Seeing the current market scenario, IIM Online MBA is as prestigious as the Online MBA from Harvard. Online MBA from Harvard is provided by the Harvard Business School Online. The degree provided by the Institute is also a prestigious MBA online degree.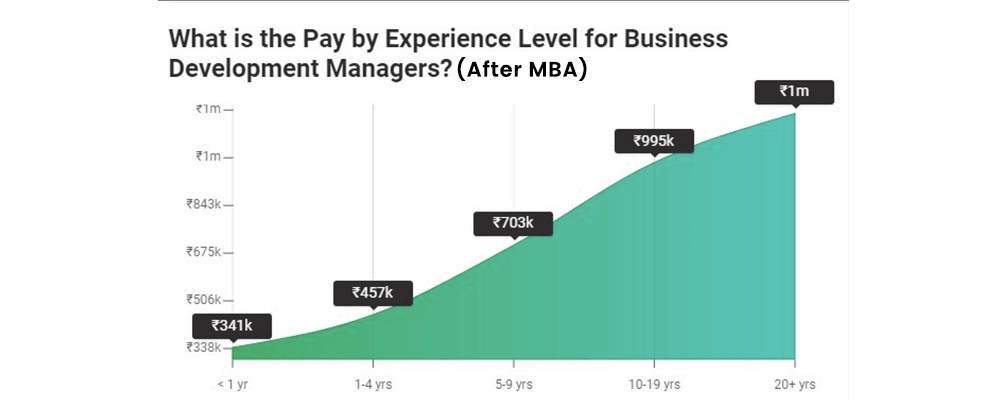 What is an Online Executive MBA?
Online Executive MBA is a professional degree program whose duration varies between 15 months to 18 months generally. This executive MBA programme is designed to help people balance the responsibilities of a day job in their specific corporate industry with the regular or remote classes. Working professionals can develop their careers by enrolling in an executive MBA specialization programme, which provides them with relevant, competent, and advanced information.
Eligibility for Online Executive MBA
The candidates are required to have a bachelor's degree in any specialization from a recognized university.
The candidates must score at least 50% marks in their graduation.
Also, the candidates must have at least 2-3 years of work experience.
Does An Online MBA have Any Value?
As per the latest survey Graduate Management Admission Council (GMAC), 50% of online MBA programs recorded increased applications in 2019 compared with just 21% of full-time, two-year MBAs.
This is the global survey about Online MBA programs. The study only indicates that the acceptability of Online has increased among people and majorly among working professionals. This proves that online MBA is widely accepted by major companies and firms. The value of Online has moreover increased rapidly when the world was shifted inside the homes, due to COVID.
The Online MBA offered by various Universities are verified by UGC-DEB and NAAC and the MBA offered by them are given recognition equal to the regular MBA. Online MBA universities provide placement assistance in various multinational corporates. Also Read: Differences between Regular MBA and Distance MBA – Which Is Better?
Online MBA provides the same learning as the regular with a special focus on the development of industry skills. You may be surprised to know that the faculty of the online MBA programs consist of 30% professors while 70% are industry specialists who are experts in their domain of work.
Are Online MBA Courses Free?
Online MBA courses have a specified fee and thus cannot be pursued free. There is no institute that can provide an MBA course online free of cost. Every institute charges fees for the MBA degree online program. The only part of the MBA online course free is the additional webinars and certification programs that are offered by the institute. MBA course online free certification in various sub-specializations may or may not be provided by the institute.