What Is An Online/Distance MBA In Information Technology?
Online/distance MBA in Information Technology is the study of technology with the use of computers and other electronics items. MBA IT distance learning is a course with a duration of 2-years that consists of 4 semesters which includes the whole syllabus. As we look into ancient times to know we realize that time has changed drastically and by that time the way of living has also been changed.
Nowadays people are more advanced and more dependent on technology. To the course MBA IT online learning we do have a high demand in the industry as the people now in India and all over the world are now more based on technology and getting advanced life by adding the technological-based equipment and electronic items.

MBA IT distance and online learning is a program that enables your acknowledgement worldwide by allowing you to have a career all over the world. We do have a boon in the industry for IT professionals as there is a high demand for the professionals as per the need in the job industry and in the lives of the people.
MBA IT distance and online learning is a technology-based course so it has more value in the market in accordance with the other courses and stream in the fast-paced industry and evolution and it also offers job opportunities abroad. MBA IT online distance learning is a master's degree after the bachelor's degree so it definitely opens up more career options in one's career life.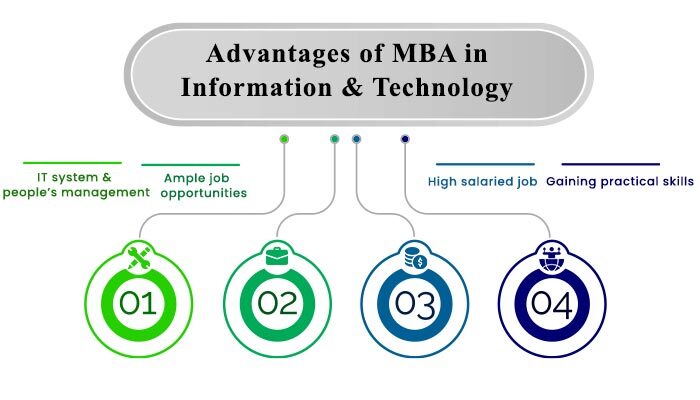 As it's on distance and online mode one also has an option that you don't have to leave your current job and can do the MBA program in parallel. MBA IT online and distance learning is about the database, designing, software, multimedia, web designing, networking, management and security network, data, etc. the candidates who want to apply for the MBA IT distance learning have the advantages to do the course in parallel.
There are several subjects that include in the course MBA IT online and distance learning program such as related to behaviour, economics, managing finances, accounting, marketing, etc. The career scope by doing the program MBA IT distance and online learning are vast in the industry as various of the top MNC need an IT specialist and it makes your career all over the world.
Please note that there are few major differences between online & distance education, thereby they are not the same.

– Major differences between them are: NAAC, UGC & NIRF approvals are needed for Online universities whereas UGC-DEB approvals are needed for distance universities.

– Secondly, the examination mode differs, in online mode you give examinations online, in distance mode you give examinations by going to the examination center.

– The third difference is its learning mode, online universities will have LMS (Learning Management System) whereas distance universities will have textbooks sent to you.

*Syllabus, duration, eligibility & job opportunities will remain the same but only fees might differ.
Online/Distance MBA Information Technology Courses Details 2023
The course MBA IT distance and online learning has a vast subject matter as it's a program based on technology and technology is something changing every time or we can say that it's growing bigger and better. The course of MBA IT distance online learning is a 2-year master's degree in which you have 4 semesters and the complete course in under those 4 semesters including projects and practices.
As it's a master's degree it also gives you exposure to industries within the program and seminars through the experts of the field to make it more clear interactive. It includes workshops so that you can ask your queries and indulge yourself in a better understanding of the course.
In the program online MBA IT, we study numerous subjects such as the topics related to database, software, hardware which is the technical part and at the same time. The study of these topics aware you of the basics of technology.
The other topics you may study in the program MBA IT distance and online learning are organizational behaviour, economics, operations, financial and accounting management, business communication, marketing, research work, analysis, and the projects at the end for the same. The whole course revolves around these topics than the examination to get you promoted to the next level.
Read: What Is Distance MBA?
Online/Distance MBA In IT Eligibility Criteria and Admission 2023
The eligibility criteria for the program MBA IT distance and online learning is that one can do the program after completing its bachelor's degree in any field such as BA/BCOM/BTech/BSC/BE/BBA, etc.
The bachelor's degree should be from a recognized university for admission in the program MBA IT distance learning.
There are some universities that take admission on the basis of a merit list or by the entrance examination.
There are universities that take admission through various selection examinations such as CAT, MAT, etc.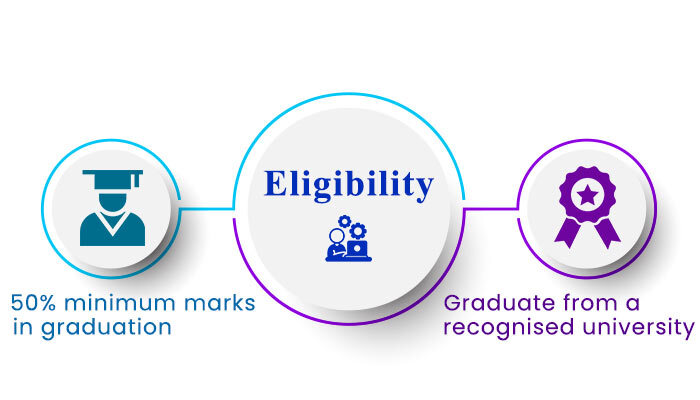 Online/Distance MBA In Information Technology Fees 2023
The fee structure of the course varies from university to university as all the universities have different fee criteria.
Even the government colleges and private universities have a vast difference when it comes to talking about fees for any course or MBA IT distance learning.
The approximate fee structure of the program MBA IT distance and online learning is from Rs 30,000 to Rs 5,00,000 for the whole course. This fee structure varies as per the choice of your course and the university and also depends on the score.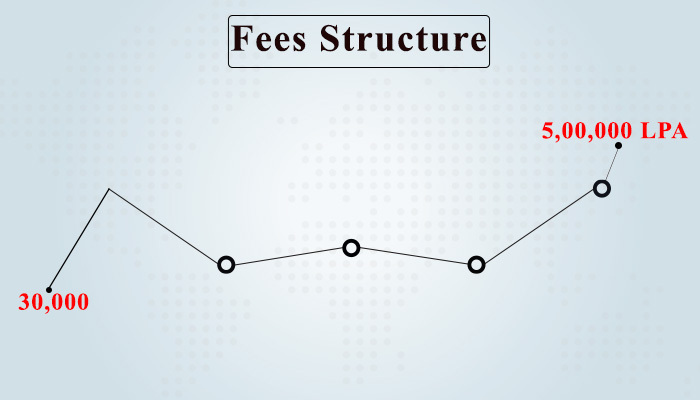 Distance/Online MBA In Information Technology Subject/Syllabus
The subjects that are included in the program MBA IT online and distance learning are divided into 4 semesters of 2 years where in each semester there are different topics from basics to advance including projects, and practicals.
Semester I Syllabus
Semester II Syllabus
Organizational Behaviour
Organization Effectiveness and Change
Quantitative Methods
Management Science
Managerial Economics
Economic Environment of Business
Financial Accounting
Financial Management
Marketing Management
Management Accounting
Human Resource Management
Operation Management
Business Communication
Marketing Research
Information Technology Management
Management of Information System
Semester III Syllabus
Semester IV Syllabus
Business Ethics & Corporate Social Responsibility
Project Study
Legal Environment of Business
Strategic Management
Strategic Analysis
International Business Environment
Elective Course
Elective Course
Electives
Managing E-Business/ Business Intelligence
Business Process Re-Engineering
System Analysis and Design
Database Management Systems
Strategic Management of Information Technology
Knowledge Management
Managing IT-Enabled Services
Network Operations, Management & Security
Online/Distance MBA In IT Program Duration
As it's a master's degree the duration of the course is of 2-years that consists of 4 semesters. In those 4 semesters of the program MBA IT online and distance learning, you will learn all the subjects within the time.
Benefits of Online and Distance MBA In Information Technology Courses
MBA IT distance and online learning makes you aware of the new technology shifts and also prepares you to make one by learning, adding on your creativity and ideas.
During the MBA distance and online study course, students do not need to take regular classes. Students will take lessons from anywhere at any time. You will use your time by doing other things to develop your career and to graduate.
MBA training in IT online and distance education charges are much less than the normal MBA course. Distance MBA IT online learning can be easily given to students, not from financially robust backgrounds who want to study MBA IT distances.
During the online MBA, students can gain work experience. Courses for IT to help you get a better salary after the class is done. After gaining some job experience, they will apply to the top companies.
The professional who has taken part in some jobs, which are intended to study in IT can apply without affecting his work for distance MBA IT distance learning.
After an MBA IT online training courses online, they can increase their career by taking promotions in their present work or by applying for higher posts in some leading companies Apprenticeship.
MBA IT distance learning enables various job opportunities in both India and Abroad. Some of the job opportunities in the top recruiting companies are Google, Amazon, Microsoft, Facebook, Accenture, IBM, TCS, HCL, BCG, Deloitte, etc.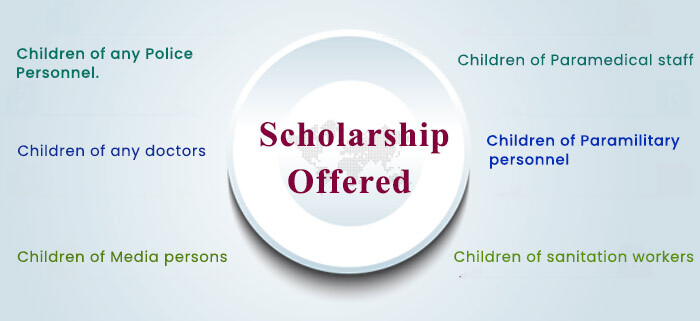 Best Colleges For Online/Distance MBA In Information Technology Course 2023
Information & Technology (IT) industries play a vital role in the business world in the last two decades. The IT industry are growing at a pace for the last few years and the demand for IT industry managers is also increasing.
This industry is highly profitable and highly rewarding. Thus, many MBA institutes and colleges have initiated to offer MBA in Information & Technology courses. Here is a list of a few popular MBA institutes and colleges offering IT as a specialization of MBA:-
| | |
| --- | --- |
| Indian Institute of Management, Ahmadabad | Chandigarh Group of Colleges |
| Indian Institute of Management, Bangalore | Department of Management Studies, IIT Roorkee |
| Symbiosis Institute of Computer Studies and Research, Pune | KIIT School of Management, Bhubaneswar |
| Symbiosis Centre for Information Technology, Pune | Lovely Professional University |
| Jamnalal Bajaj Institute of Management Studies, Mumbai | Narsee Monjee Institute of Management Studies |
| Institute of Management Technology, Ghaziabad | The Oxford College of Business Management, Bangalore. |
| Faculty of Management Studies, Delhi | Padmashree Institute of Management and Sciences |
| Presidency College, Bangalore | |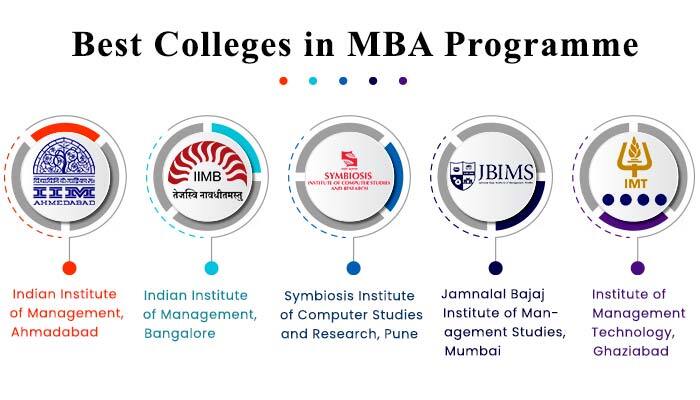 Career Prospect For Online and Distance MBA In Information Technology Course India
As is one of the most demanding programs and has many job opportunities all over the world. The MBA IT distance learning also enables you to do the course while you're doing your current job as the course is on distance mode which can be done online without disturbing your current career.
So by doing the program MBA IT online learning you can upgrade and upskill your current career or can have better job opportunities. It brings appraisal and promotions both by doing a master's degree on the same.
The top recruiting companies hold IT experts and offer a variety of top job opportunities. Some of the examples of the top recruiting companies and top job opportunities are mentioned below for your reference.
Top Recruiting Companies For Online MBA IT Distance Course
| | | | | |
| --- | --- | --- | --- | --- |
| Doordarshan | Indian Air Force | Indian Railways | ISRO | BSNL |
| Deloitte | Hindustan Unilever | ITC | ICI Paints | Capgemini |
| GlaxoSmithKline | BCG | HCL | TCS | IBM |
| Accenture | Facebook | Microsoft | Amazon | Google |

Top Job opportunities for online and distance MBA In IT:-
Business Analyst

Data Processing Manager

System Manager

Analytics Manager

Corporate Strategy Manager

Marketing Manager

Chief Technology Officers

Project Manager

Project Manager -IT Software

Information System Managers

Information Technology Directors

Chief Information Officers

Business Development Manager/Executive
Online MBA In Information Technology Salary In India
The MBA in IT is one of those sectors which are growing rapidly in India. The students after completing this course can get a higher salary as they get the combined knowledge of Information and Technology and management skills.
The course will help the students to upgrade their career at a high speed by getting a good amount of salary. The estimated salary packages of IT management professionals in India is about 8,00,000 – 10,00,000 per year. This shows that India is one of the best countries to apply for IT management sector jobs.
Know More – The Future Of MBA 2.0: Is An MBA Worth It
Top Distance MBA Colleges in India City Wise
Distance MBA is one of the most popular and demanded courses by students and working professionals. This course is offered by many universities which raises the question of which university is best in which city? Given below is a list of top distance colleges for MBA courses in India city wise. This list is carefully designed after analyzing the stats and figures driven from current and ex-students.
Conclusion
By the gist of the information of the course MBA, IT distance learning you will get to know the complete details of the course and can resolve all your queries at the same time. With this information, you will definitely get admission in the university of your choice.